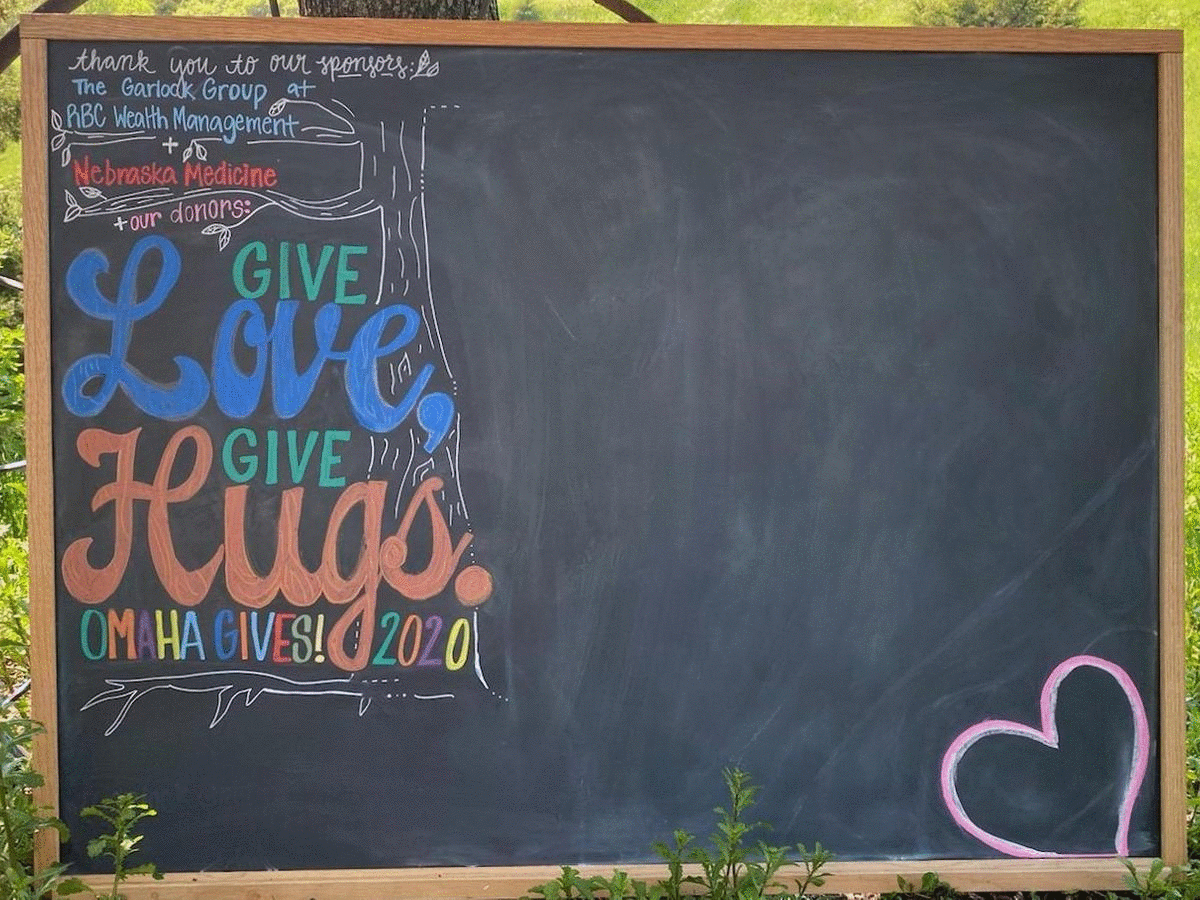 We feel the love
We are thrilled to announce that 254 donors helped us raise a record $19,885 to support our Trees for Omaha program!
That's a lot of love! We are so grateful for all the love our organization received during Omaha Gives! The collective support from our community will allow us to continue planting more trees in Omaha, helping improve the resilience of the city's tree canopy, and bringing beauty to our shared spaces.
Thank you, Omaha, for choosing to Give Love, Give Hugs.
Special thanks to The Garlock Group at RBC Wealth Management and Nebraska Medicine for serving as this year's matching co-sponsors!
What about the hugs? Not only did we receive a lot of love during Omaha Gives, but we were also gifted with a lot of great tree hugs! Check them out in the video below.