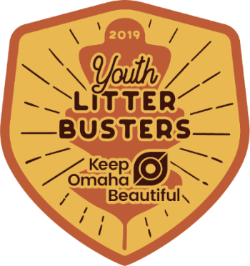 Youth LitterBusters Week
Each fall, we conduct a large-scale cleanup event in which local youth groups pick up litter and recyclable items from public sites all around the city of Omaha. Participants receive fun incentives and a letter of commendation from the Mayor.
The 2020 Youth LitterBusters Week (formerly known as the Youth Fall Cleanup) event has not been published yet, please check back for date and details.