Teacher Environmental Education Certification
Research has shown that well-integrated, nature-based educational activities can improve children's academic achievement, behavior, well-being, and physical development. In light of this and to help teachers effectively educate and inspire their students to be knowledgeable and committed stewards of the environment, we offer professional development workshops that train and certify educators in three of the most well-respected environmental education curricula: Project Learning Tree, Project WET, & Project WILD.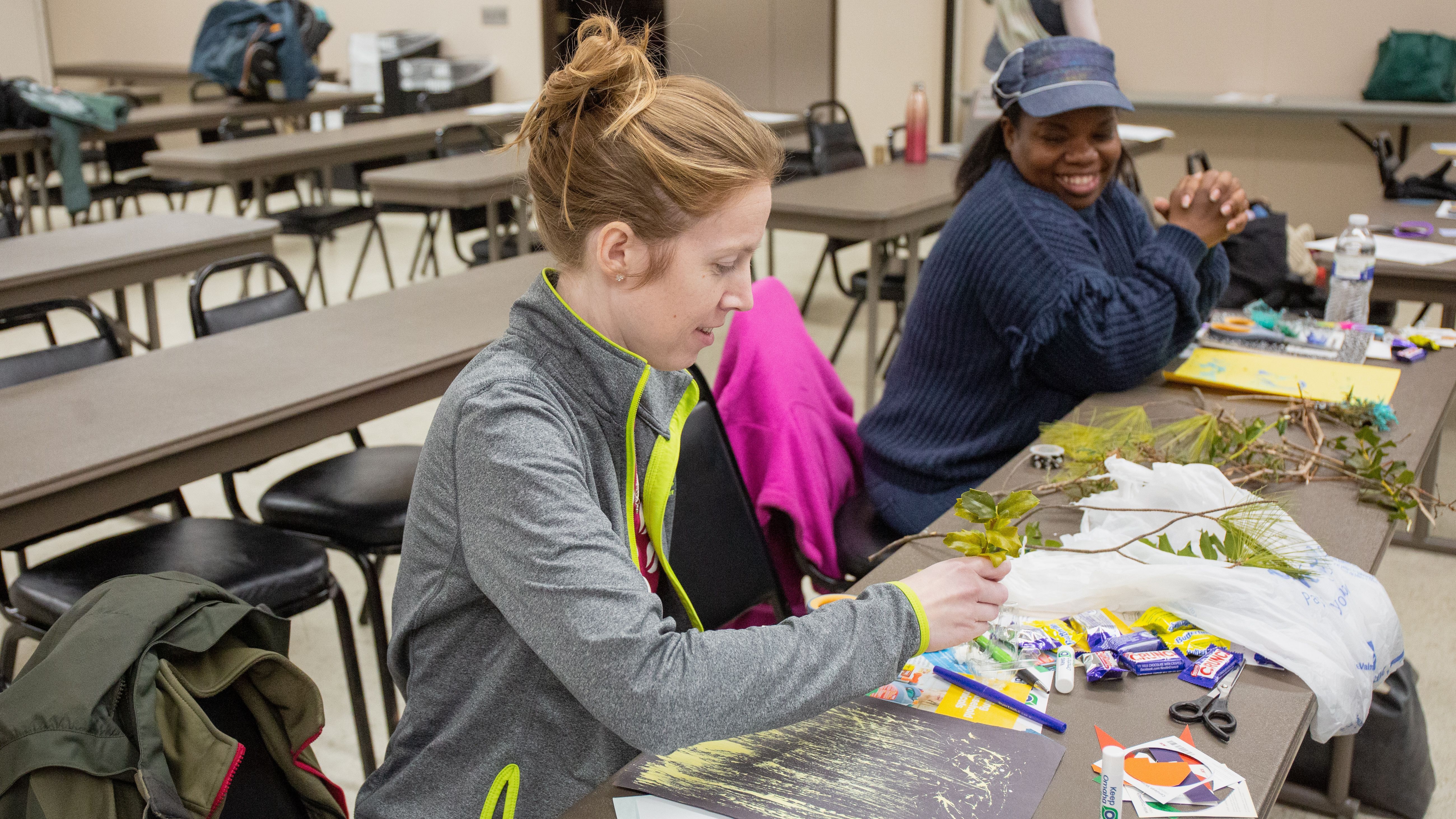 Certification Courses
Project Learning Tree advances environmental literacy and promotes stewardship through excellence in environmental education, professional development, and curriculum resources that use trees and forests as windows into the world.
Project WET's mission is to promote awareness of water and empower community action to solve complex water issues by providing training workshops on diverse water topics so that educators can reach children with objective, experiential, science-based water education.
The goal of Project WILD is to develop awareness, knowledge, skills, and commitment resulting in informed decisions, responsible behavior, and constructive actions concerning wildlife and the environment.
The following information applies to all teacher environmental education certification courses offered by Keep Omaha Beautiful:
Participants include early childhood educators and K-12 teachers. 
Courses are offered at no cost - participants pay an upfront registration fee that is reimbursed upon completion of the training. 
Through these workshops, participants become certified in the respective environmental education curriculum and gain the knowledge and hands-on experiences to help them engage their young learners in environmental education activities. 
Participants will receive a curriculum guide full of lesson plans and activities (that align with academic standards) that can be used in outdoor and indoor settings throughout the entire year. 
As certified environmental educators, participants are also granted online access to additional resources. 
KOB provides ongoing support to help educators fully integrate environmental education into their teaching.
Upcoming Course Offerings
Nature-Based Activities for Every Season
It's cold outside, but don't let that stop you from providing nature-based activities for your littles! Join Keep Omaha Beautiful for a virtual Project Learning Tree workshop focused on engaging young children in nature activities both inside and outside during the winter and spring seasons. Participants in this workshop will receive a digital Project Learning Tree Early Experiences curriculum guide full of lesson plans and activities that can be used all year long!
Sustainable Steps for Little Learners 
March 24, 2021 | 6:30 - 8 pm
Registration coming soon
Join Keep Omaha Beautiful and the Nebraska Forest Service for a virtual mini-workshop focused on simple, practical activities you can incorporate into your daily routines to engage young children in sustainable practices. We'll focus on activities and games from Project Learning Tree, an award-winning environmental education program, designed to encourage a mindful use of resources as well as tips and tricks for establishing more sustainable routines at your site. Participants in this workshop will receive 1.5 in-service hours. Participants in this workshop will have the option to purchase the full Project Learning Tree Early Experiences curriculum full of additional lessons and activities.
If interested in attending a public workshop or setting up a private workshop, call 402-546-3610 or email Hannah.Rennard-Ganley@cityofomaha.org.