RECYCLING & REUSE GUIDE
When it comes to waste, it can sometimes be difficult to know what goes where. Check out the information below to see how you can start diverting your waste for recycling and reuse locally.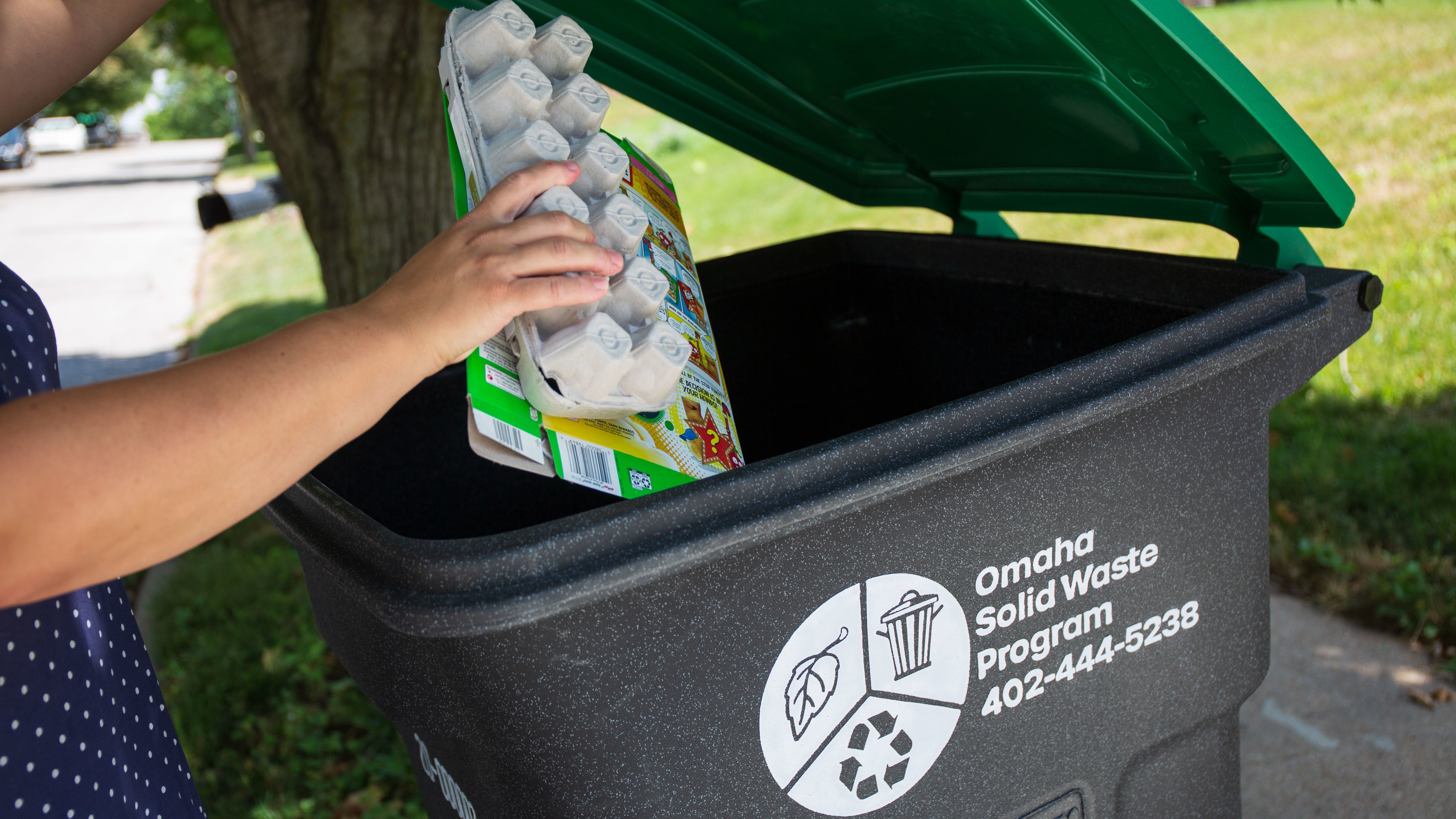 Mixed Recycling:
1. Recycle from your curb! Use your green-lid recycling cart to recycle aluminum and steel cans, paper, plastic bottles and jugs, cardboard, cartons and more!
2. Find a recycling drop-off location near you! There are a number of full-service drop-off sites located around the city where you can recycle your mixed recycling as well as glass.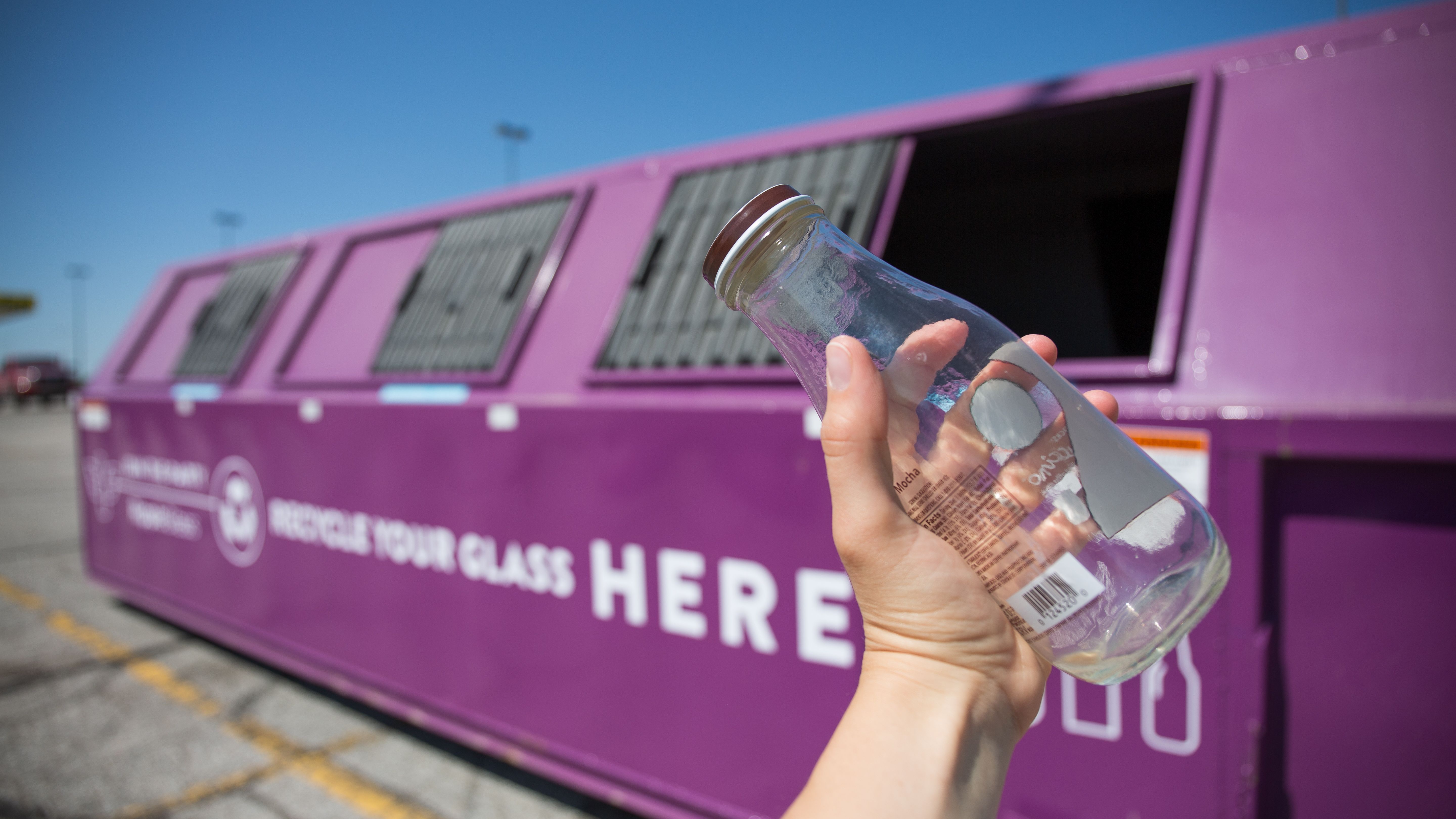 Glass Recycling:
Glass is NOT accepted curbside in your recycling cart because it contaminates the other recyclables, is dangerous for recycling employees, and is problematic for recycling machinery.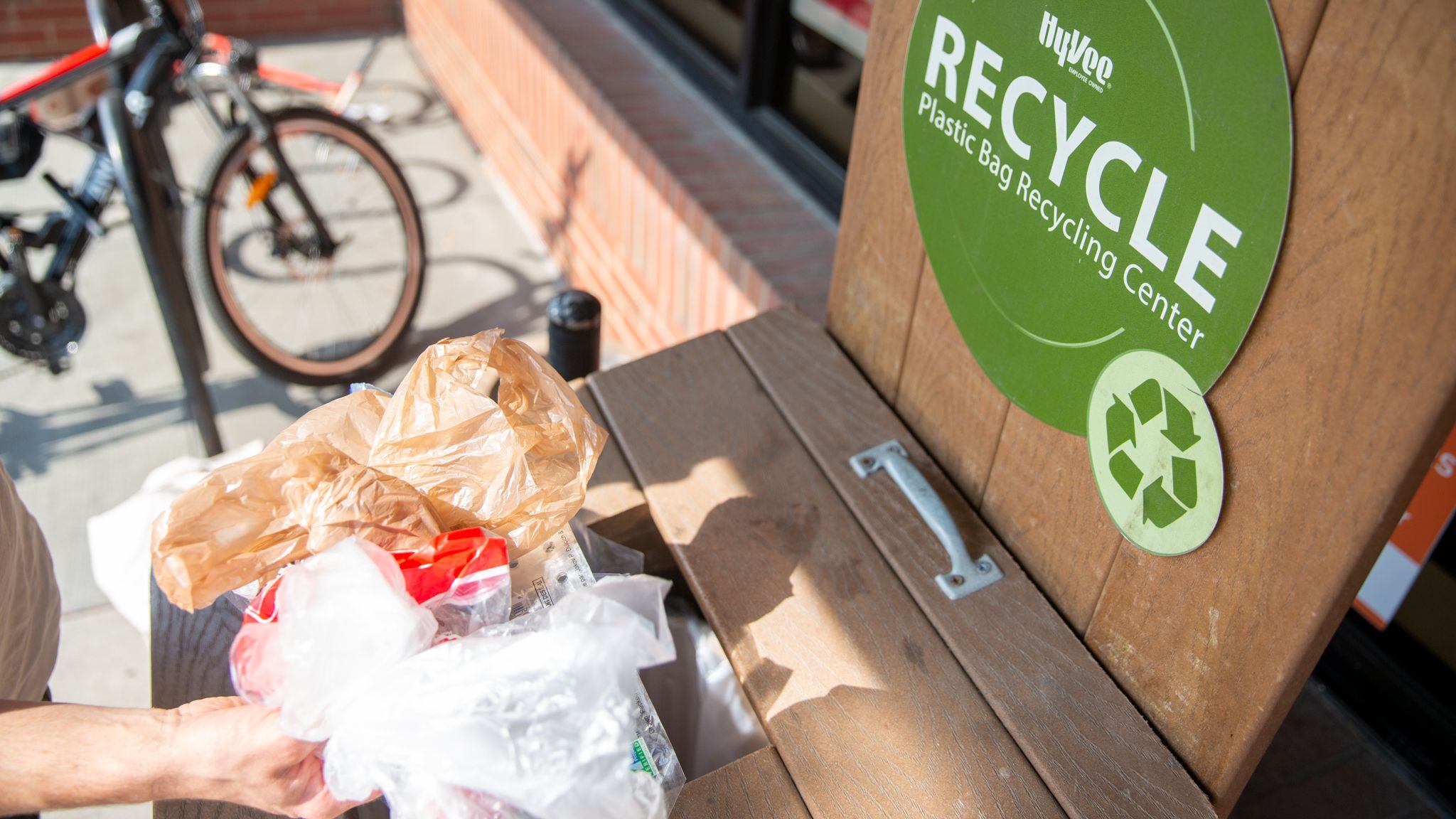 Plastic Bag & Film Recycling:
Did you know that some of the flexible film plastics that CANNOT be placed in your green-lid curbside recycling cart CAN be recycled through the Wrap Recycling Action Program (WRAP)? Look for the special plastic bag collection containers at participating retail and grocery stores. Items including plastic grocery bags, plastic film or plastic wrap, dry cleaning bags, Ziploc bags, and the outer plastic wrap around paper towels can be recycled via a WRAP collection container for free.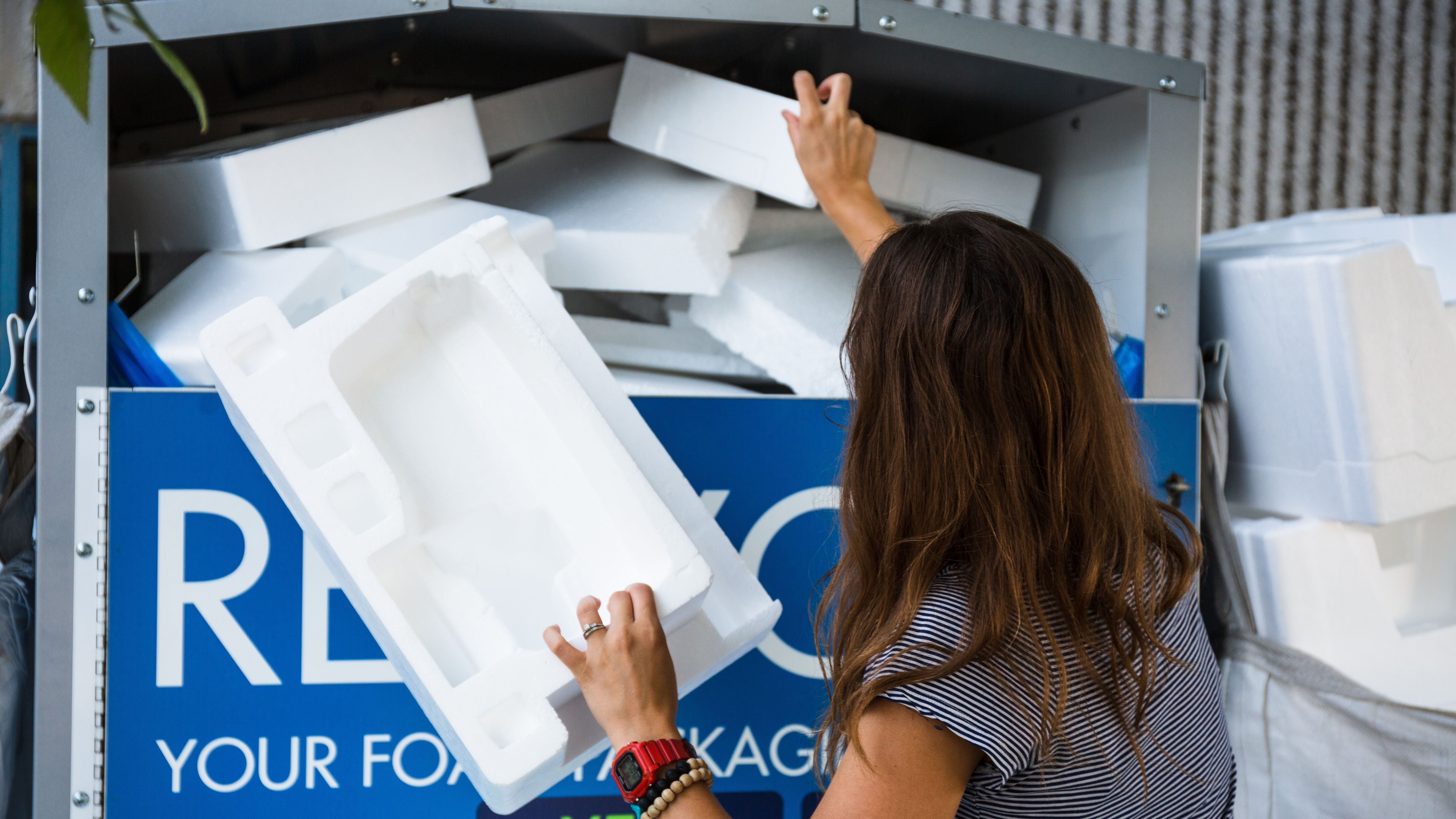 Styrofoam Recycling: 
Styrofoam or Expanded Polystyrene (EPS) is NOT accepted in your curbside recycling cart or at a City of Omaha drop-off recycling site. Empty and clean foam items can be placed into an orange Hefty® ReNew® bag, if you participate in that program. EPS foam coolers and large foam packaging inserts can be taken to Plastilite Corporation at 4930 Battlefield Dr in Omaha. Plastilite offers a convenient EPS recycling collection container outside of their building that is accessible 24/7. Foam items should be reasonably clean and free of all glue, tape, and labels. Only large pieces of #6 EPS foam are accepted. (Please note, the following are NOT accepted at this location: no food service items such as take-out containers or foam cups - even if they are marked #6, no foam peanuts, no foam marked #5).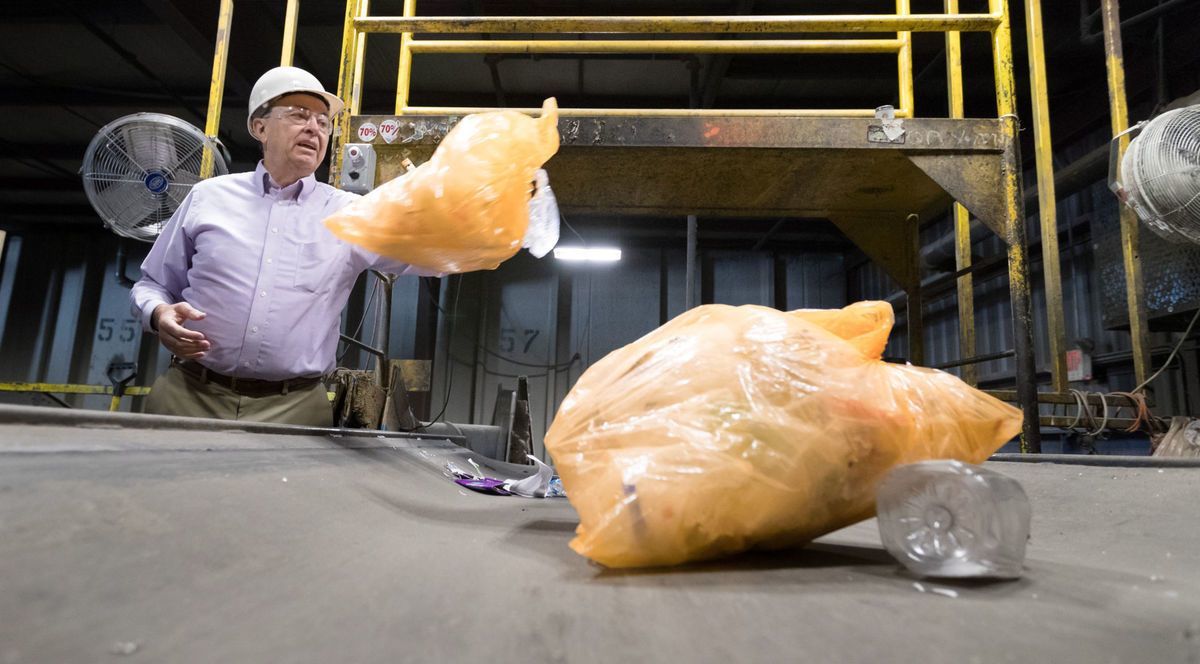 Hefty® ReNew® Program: 
Hard-to-recycle plastics that are NOT acceted in general recycling or the WRAP Program CAN be placed in an orange Hefty® ReNew® bag. Accepted items in the Omaha-specific program include empty and clean plastic chip bags, snack bags, plastic candy wrappers, toothpaste tubes, plastic utensils, and polystyrene (styrofoam) cups or take-out containers. When your orange bag is full, tie it up and place it inside your curbside recycling cart along with your mixed recycling or take it to a drop-off recycling site. When filled with material and tied shut, the orange Hefty® ReNew® bag is the ONLY plastic bag that can be placed in your recycling cart or a drop-off site container. The orange bags are hand sorted at the recycling facility.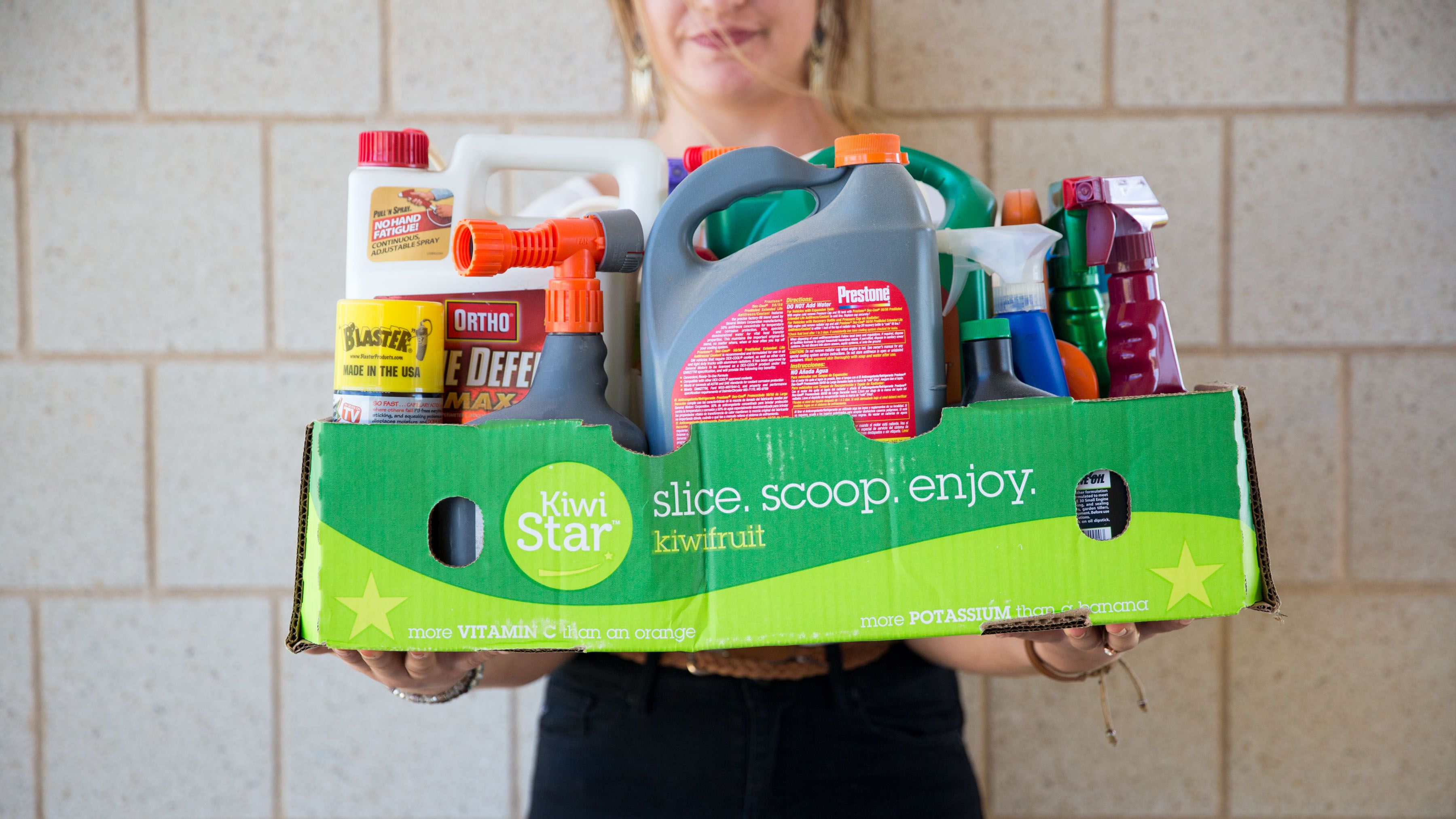 Household Chemicals & Household Hazardous Waste:
Household products like antifreeze, bug spray, fertilizer, motor oil, paint thinner, and weed killer can pose a threat to health, safety, and the environment when improperly discarded. Douglas & Sarpy County residents can dispose of these toxic waste items at the UnderTheSink facility near 120th & I Streets for free.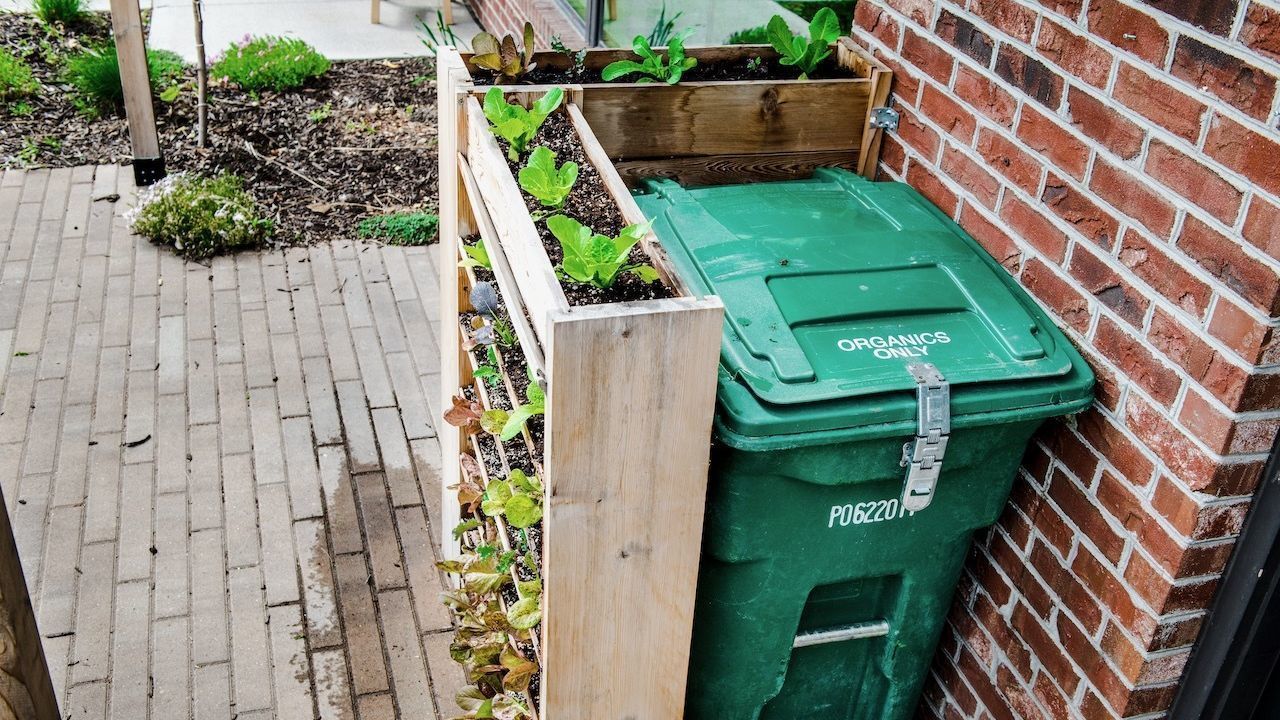 Composting:
FREE - There are many different ways to compost - check out these helpful resources from the EPA to begin composting at home!
 
PAID - Hillside Solutions offers a subscription-based composting drop-off service called the Compost Club. This program takes stuff you can't compost at home, like meat, dairy, bones, pet waste (with restrictions), paper towels, compostable take-out stuff, etc. Join the Compost Club and gain access to a network of drop-off sites around the Omaha metro.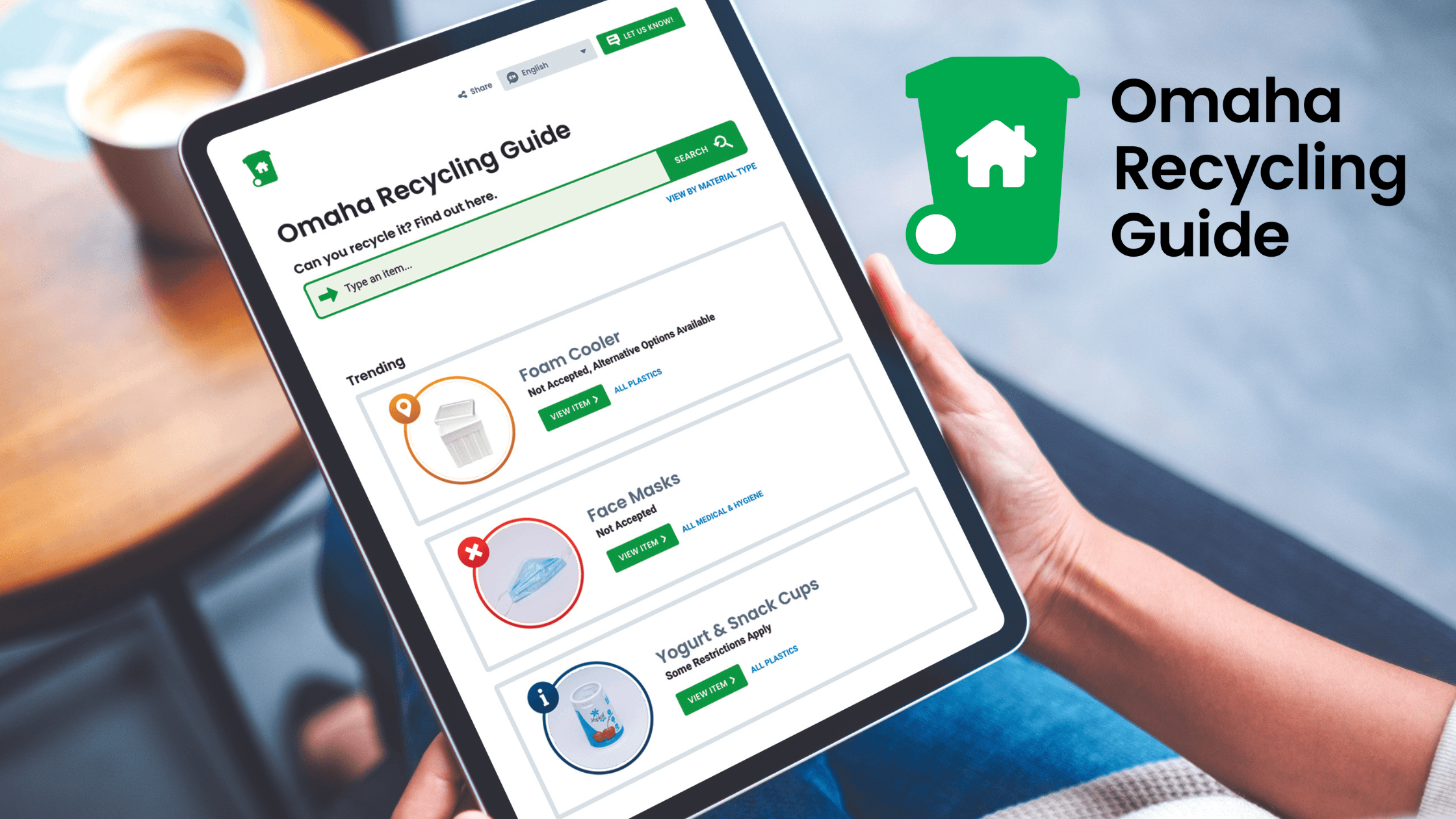 Omaha Recycling Guide: 
Keep Omaha Beautiful has partnered with the City of Omaha and First Star Recycling to create and manage the Omaha Recycling Guide. This online, searchable database features hundreds of common household items with tips and resources to help you recycle right. Get answers to your recycling questions, find out how to safely and properly dispose of special waste items, and divert waste through local resources for recycling and reuse. Browse the Guide by typing in an item name, search by category (e.g., "Batteries"), or see an A-Z list of items. If you have any comments on how to improve the Omaha Recycling Guide or suggestions on resource listings to add, please contact us.
---
Additional Resources for Recycling: