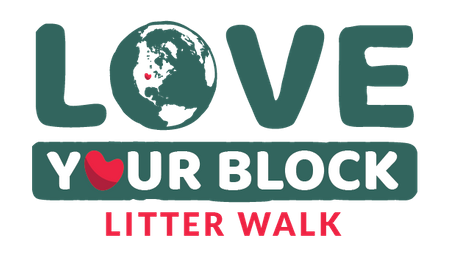 Show a little love for the planet, starting on your own block!
Keep Omaha Beautiful invites you to explore your neighborhood with the Love Your Block Litter Walk. This urban nature scavenger hunt & litter cleanup activity is fun for all ages.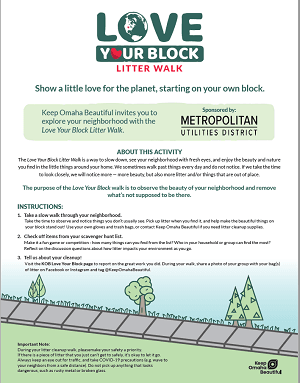 ---
Sponsored By Metropolitan Utilities District
---
EXPLORE - Take a walk to explore your neighborhood. Observe the beauty and natural elements in the environment right where you live. The intention of this activity is to observe more things in your natural environment than you may normally pay attention to. 
ACTIVATE - Pledge to clean up litter as you walk and help make the beautiful things on your block stand out! Check off items from a fun scavenger hunt list as you go. Being a good steward of the natural world starts in your own neighborhood.
APPLY - Talk about/reflect on what you learned and saw along your walk. Use the Learn More/ Do More list of activities to discover even more nature-based learning resources and events. 
SHARE - During your walk, share a photo of your group with your bag(s) of litter on Facebook or Instagram and tag @KeepOmahaBeautiful. 
---
LOVE YOUR BLOCK PARTICIPATION FORM