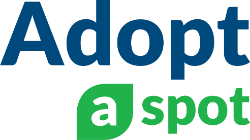 Volunteers looking for a more regular service commitment can participate in our Adopt-a-Spot program. We are currently recruiting volunteers to adopt locations in 2023. Your family or group can adopt a park, trail segment, stream, street, neighborhood, or corridor. Join the program before April 1st to secure your spot!
Volunteers and groups that adopt a spot are provided with litter cleanup supplies and asked to do the following:
Agree to an adoption commitment from March to October
Perform a litter cleanup at least once a month
Submit an online reporting form to Keep Omaha Beautiful after each cleanup
Act as the eyes of the location, keeping an eye out for graffiti, illegal dumping, etc.
Additional activities can include sweeping sidewalks and parking lots, raking leaves, picking up branches, and reporting broken equipment or tables.
Interested in adopting a spot? Complete the Volunteer Request Form below!
---
Adopt-a-Spot Reporting Form
Registered groups can report on their cleanups at the Adopt-a-Spot Reporting Form by clicking the button below:
---
Contribute to our Litter Data Collection Project
In addition to tracking the number of bags collected, Keep Omaha Beautiful will be tracking specific litter data with information provided by volunteers through an easy-to-use app called Clean Swell. Made by our partners at Ocean Conservancy, Clean Swell allows volunteers to track what they're picking up. Keep Omaha Beautiful plans to use this data to be able to see a trash analysis on a city-wide scale. If you're interested in contributing to our Litter Data Collection Project during your Adopt-a-Spot cleanups, click here to learn more.
---
Thank you to our 2022 Adopt-a-Spot partners!
Thank you to our Adopt-a-Spot Partners!
Share photos of your volunteer experience!