ADOPT-A-PARK
We assist the City of Omaha's Parks & Recreation Department by coordinating the Adopt-a-Park program. Volunteer groups that adopt an Omaha park are provided with supplies and asked to do the following:
Agree to a one-year commitment
Complete a brief monthly form and submit it to Keep Omaha Beautiful
Clean the adopted park at least once a month (i.e, pick up litter and debris)
Additional activities can include sweeping sidewalks and parking lots, cleaning the barbeque grills, raking leaves, picking up branches, pulling weeds, and reporting broken equipment or tables.
If a group is interested, some adopted parks may need special projects completed such as:
Cleaning gutters and storm drains
Painting park benches, picnic tables, and/or playground equipment
Painting over graffiti
Mulching certain areas
Planting and watering trees and flowers
For more information or if you have questions, please contact us at 402.444.7774 or HelloKOB@cityofomaha.org. Interested in adopting a park? Fill out the form below and email it to alyssa.cody@cityofomaha.org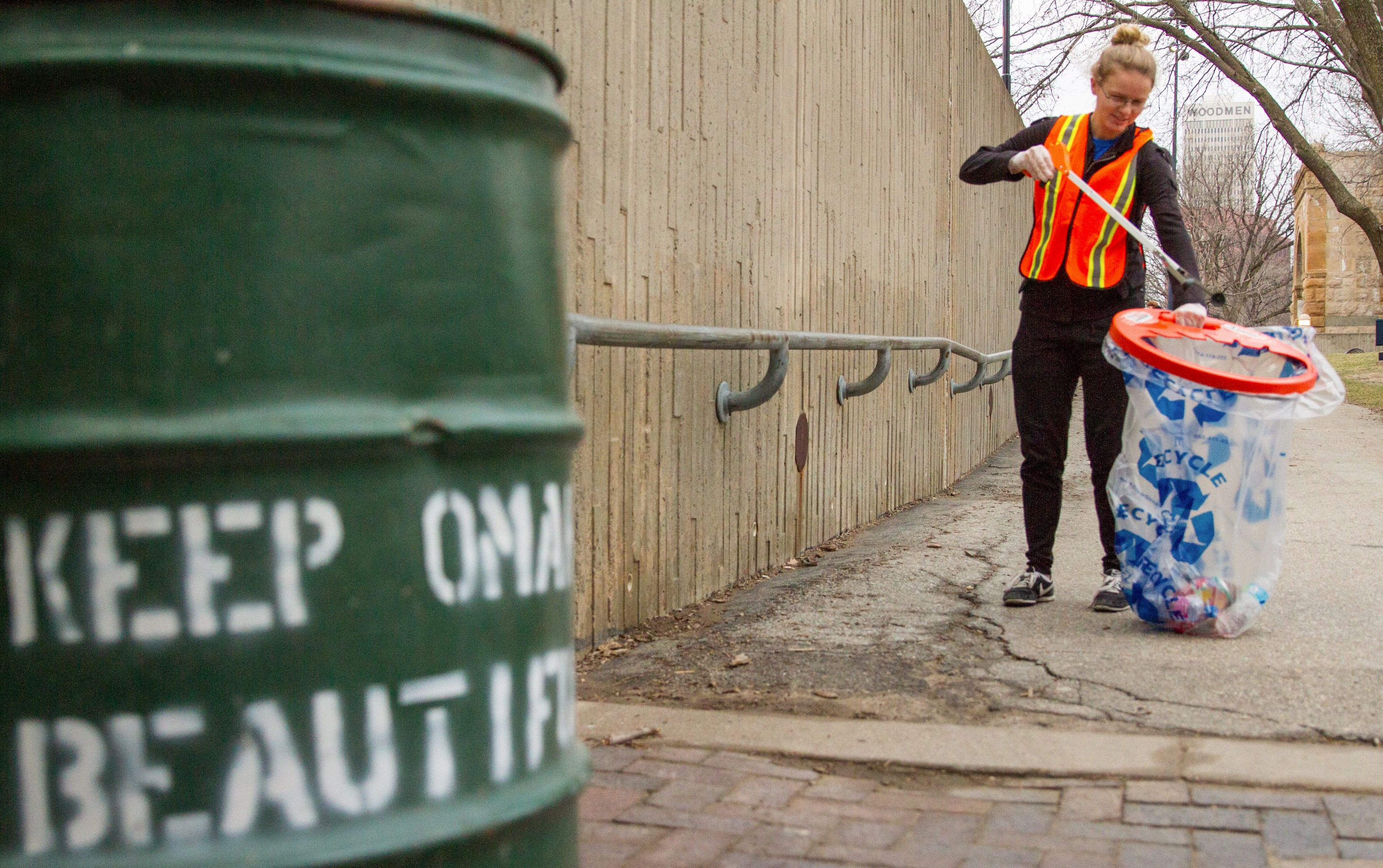 Thank you to our dedicated Adopt-A-Park groups!
Aksarben Elmwood Park Neighborhood Association ● Angel Guardians ●  Big Brothers Big Sisters of the Midlands ● Boerner Family ● Boystown ● Chesterman Coca-Cola ● Circle K International - Creighton Chapter ● Crossroads of Western Iowa ● Deer Park Neighborhood Association ●  Deer Ridge Neighborhood Watch ● Developmental Disability Center of NE ● Developmental Services of Nebraska ● First Presbyterian Church ● Friendship Program ● Girl Scout Troop #48780 ● Global Embassy Activists for Peace ●  Great Western Bank ● HDR ● Integrated Life Choices - Millard ● JEO Consulting ● Joan Daughton + Friends ● Joslyn Castle Neighborhood Association ● Keep Zorinsky Beautiful ● Keystone Citizen Patrol ● Marine Engineer Maintenance Company ● The Martineau Family ●  Mylife LLC ● Omni Behavioral Health ● Omaha North High Cross Country ● PHDDS - Milestones ● Phi Delta Chi/Kappa Psi - Creighton Chapter ● The Poleshuk Family ● Pulaski Park Neighborhood Association ● SJ Sponsored ● South Omaha High National Honor Society ● Warrior Planet - Westside High School ● West Omaha Diamond Kiwanis ● Youth Emergency Services