For nearly 60 years, Keep Omaha Beautiful has been dedicated to litter reduction, community beautification, and education on recycling and environmental stewardship in the Omaha area.
Our programs help ensure Omaha is a clean, beautiful, and environmentally sustainable city.
Take a look.

We inspire and educate people to be stewards of the environment and our community.
Find out more.

We offer engaging volunteer activities that have a positive impact on Omaha and the environment.
Get involved.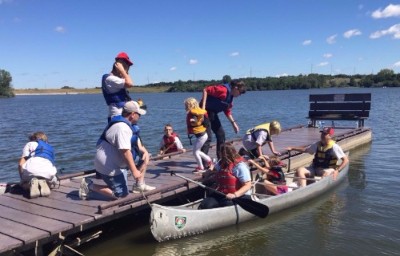 World O! Water 
Mark your calendars for a family-friendly festival coming up at the end of the summer! The World O! Water Festival will take place on September 9, 2017 at Wehrspan Lake inside the Chalco Hills Recreation Area. At this free event, attendees learn how to conserve water, prevent water pollution, and safely enjoy water recreation areas. There are fun games and activities for the entire family ranging from live animal displays, rock climbing, and canoe rides. A free lunch is also provided on a first come, first serve basis.
For more information about the event, check out the World O! Water event page.