For nearly 60 years, Keep Omaha Beautiful has been dedicated to litter reduction, community beautification, and education on recycling and environmental stewardship in the Omaha area.
Our programs help ensure Omaha is a clean, beautiful, and environmentally sustainable city.
Take a look.

We inspire and educate people to be stewards of the environment and our community.
Find out more.

We offer engaging volunteer activities that have a positive impact on Omaha and the environment.
Get involved.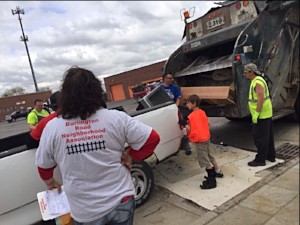 2017 Omaha Spring Cleanup 
The 2017 Omaha Spring Cleanup is a free event that runs from 9:00 a.m. to 2:00 p.m. on five consecutive Saturdays in the spring (April 22, April 29, May 6, May 13, and May 20) to allow ALL Douglas County residents to properly dispose of big and bulky waste. For more information, visit www.wasteline.org/cleanup or call 402-444-4636. Use the interactive map to find the cleanup location closest to your home.