Keep Omaha Beautiful Welcomes New Executive Director, Christie Abdul-Greene  
The Keep Omaha Beautiful Board of Directors has named Christie Abdul-Greene as the organization's next executive director. Abdul-Greene's background as a health leader combined with her deep passion for promoting environmentally sustainable solutions, action, and advocacy at the community level will help to further advance the mission of Keep Omaha Beautiful (KOB), an environmental nonprofit organization serving the Omaha community since 1959.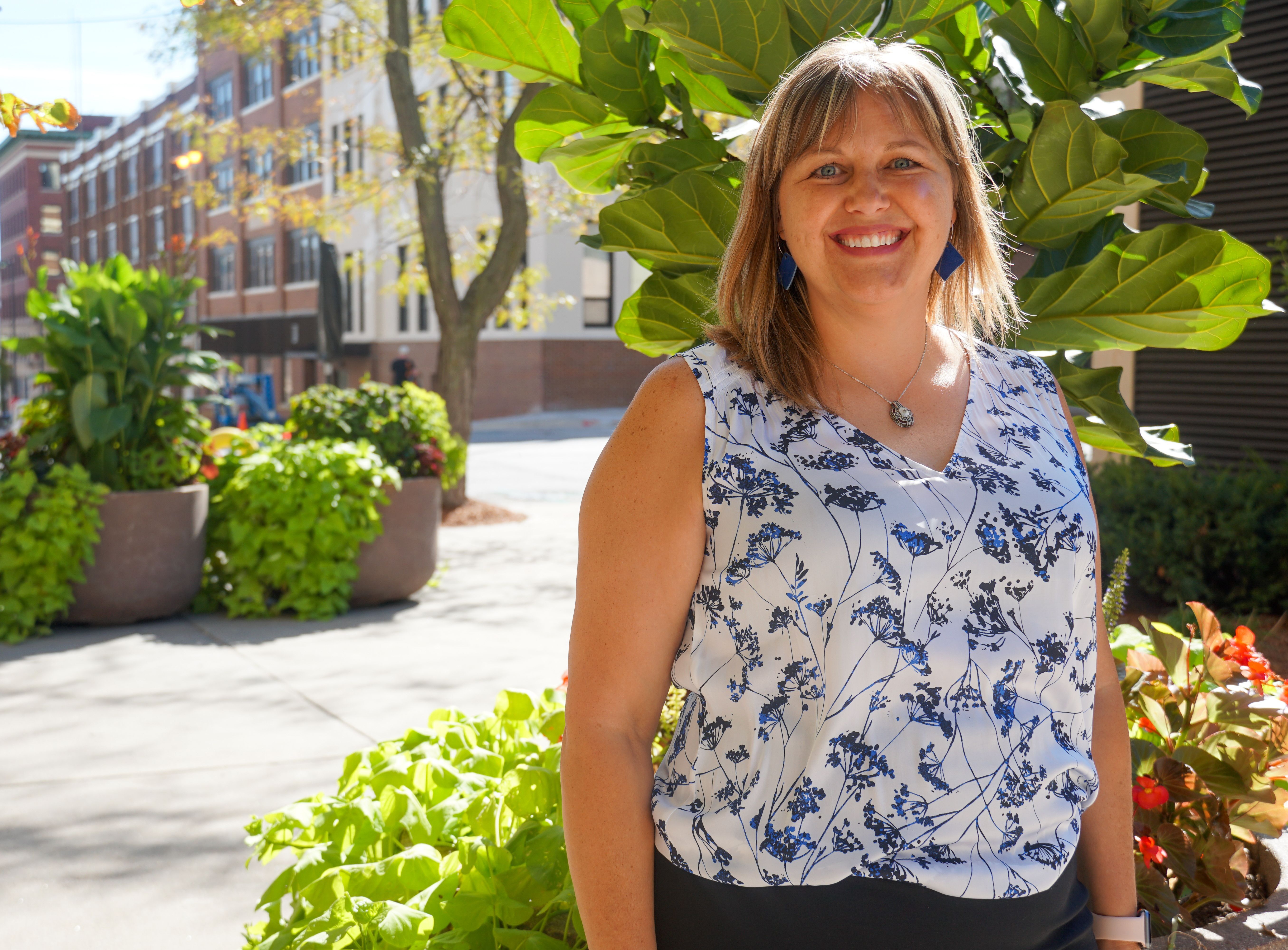 "We are excited to welcome Christie as the organization's new executive director," says Patrick Leahy, president of the KOB Board of Directors. "She brings a track record of leadership, enthusiasm for our shared environment, and a fresh perspective to our organization. We feel very fortunate to have found her. We look forward to the growth of KOB's impact in the Greater Omaha community with her at the helm." 
Most recently, Abdul-Greene was a division manager of operations at CHI Health, where her work included: serving as co-chair of the Sustainability and Earth Care Advisory Council, developing creative funding opportunities for programs, and partnering with communities to incorporate social determinants of health into patient-centered practice and environmental/social health initiatives. Additionally, her professional experience includes work with local nonprofits: Lutheran Family Services, Child Saving Institute, and Refugee Empowerment Center. She was also the manager of community outreach and volunteers at Lakeside Hospital. 
Originally from Central City, Nebraska, Abdul-Greene has lived in Omaha for 23 years. She has a master's degree in social work from the University of Nebraska, Omaha and a bachelor's degree in business psychology from Nebraska Wesleyan University. She is also a certified Climate Ambassador through ecoAmerica's program for health leaders. 
Abdul-Greene says of her appointment: "I am honored to introduce myself as the new executive director of Keep Omaha Beautiful. I look forward to working with KOB's creative Board of Directors, passionate staff, and community partners to continue building on the nonprofit's legacy of the last 60 years. Now, more than ever, we all need to be active stewards of our environment. Every day, we see the importance of building a sustainable and healthy future for our families and neighborhoods throughout Omaha. Through existing and future strategies and programming, KOB will continue our great work to create healthy and sustainable urban environments in the city of Omaha." 
Abdul-Greene assumes the role October 24th, and will manage all day-to-day operations for Omaha's leading environmental education organization, known for its volunteer service opportunities and community outreach programs. She will also lead fundraising efforts, community engagement initiatives, and guide the organization's strategic plan with the KOB Board of Directors. Abdul-Greene succeeds interim executive director, Hannah Rennard-Ganley (KOB director of education), who assumed the interim role in July 2022 after the departure of Chris Stratman.