Take a walk, get some air, stretch your legs, and explore nature right outside your door!

You will learn about biodiversity.
Biodiversity is the variety of species living in an area, such as in your urban neighborhood. In an ecosystem, species rely on one another, so maintaining good biodiversity helps to keep an ecosystem healthy.
For example, it takes many different species of insects to pollinate flower and vegetable gardens. Many different species of birds are important for keeping insect populations in check. Different kinds of trees are important because they create a variety of acceptable homes and food for birds and insects.
You don't need to know a lot about biodiversity before doing this activity, but if you want some more background information before you start, check out the National Wildlife Federation's biodiversity page.

A bag or box
Energy and enthusiasm!

Take a walk around your neighborhood.
Encourage kids to touch, play, and explore.
Collect cool and interesting things you find: dried leaves, sticks, seeds, etc.
Help kids to understand good nature manners: leave plants that are still alive for other people and animals to enjoy!

Asking guiding questions helps your kids recognize biodiversity in their discoveries. Pose questions like:
What does that tree feel like?
What does it smell like?
How is the bark on this tree different than the bark on that tree?
How many different kinds of dried leaves can you find?
How many different shaped leaves can you find?
Can you find any seeds? How many different shaped seeds can you find? 
How many shades of brown can you find in the dried leaves?

For younger kids: Create artwork by arranging the leaves into shapes and then gluing them to a piece of construction paper. If they're old enough to use scissors, help them cut the leaves into specific shapes. They are learning shapes (circles, triangles, etc.) and fine motor skills such as how to use scissors and glue.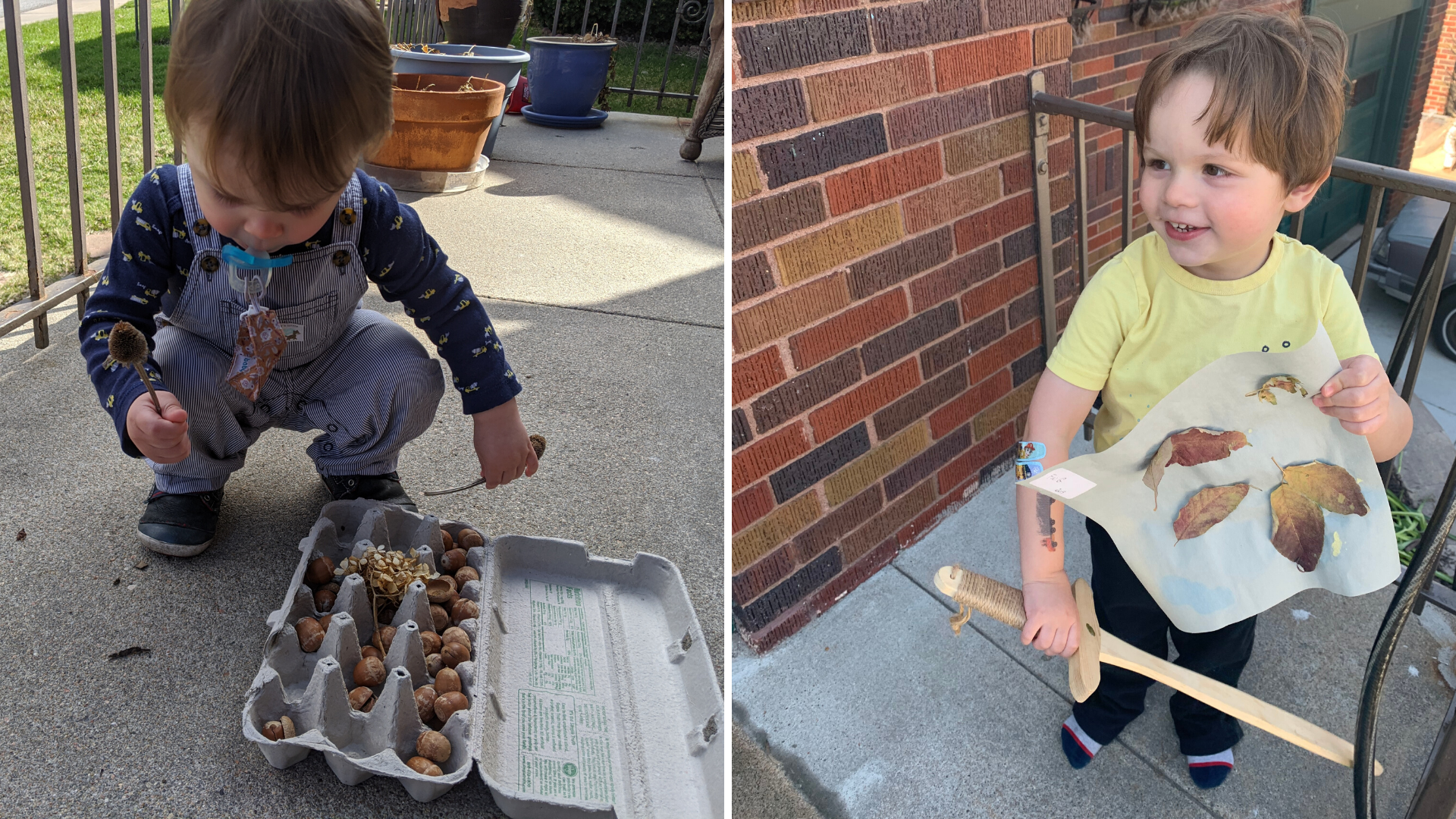 For older kids: Create artwork by arranging the leaves to make animal shapes or landscapes and then gluing them to a piece of construction paper. A lot of adults find this super entertaining, too! This helps kids focus on detail and think creatively. Sorting through different dried leaves to create their art also helps them notice and appreciate biodiversity.
Make it challenging - give them a specific type of landscape, animal, or building to recreate. Can they make a white-tailed deer? A raccoon? How about a picture of a prairie? Or their house?
Use sticks or seeds to make different shapes or letters.
Take it a step further - make a name sign by gluing the sticks to cardboard (tacky glue works well for gluing sticks).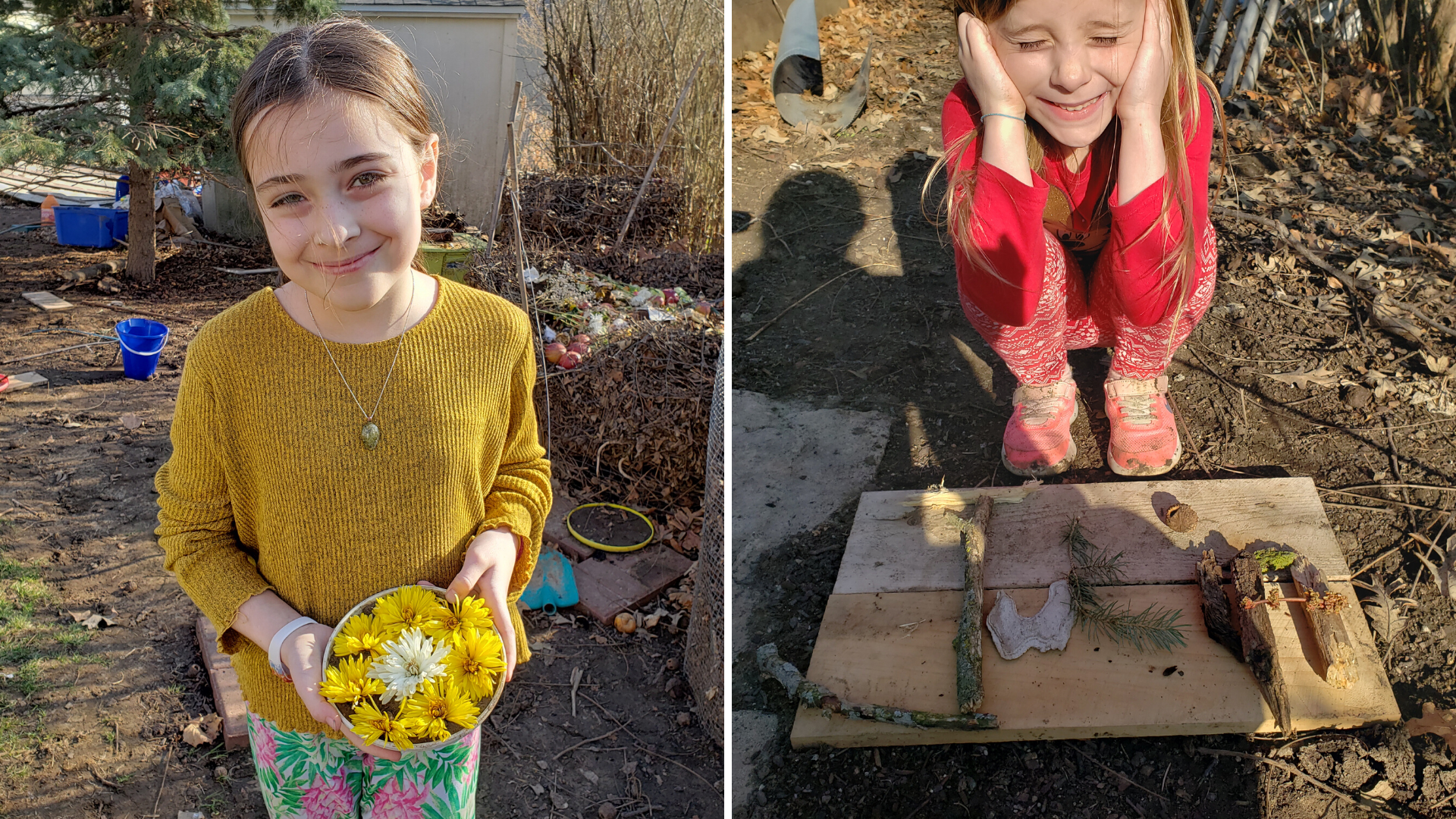 Try to identify the leaves, twigs, flowers, insects, and other awesome things you found!
Here are some additional resources to help you learn more about biodiversity and identifying trees and other nature in your neighborhood.

We would love to see where this lesson led you! Share your photos and videos with us by tagging #natureinyourneighborhood and #keepomahabeautiful.