By Hannah Rennard-Ganley, Education & Outreach Coordinator
Working at an environmental organization around Earth Day, I feel like an elf must feel around Christmas with all the hustle and bustle and fun and excitement. As a result, I like to celebrate the day with my family by doing different activities and crafts to help us reflect on the meaning of the holiday. Below are some simple ideas for fun, educational activities you can enjoy with your family this Earth Day (Sunday, April 22nd).
Organize a Family Litter Cleanup
One of the best things we can do to celebrate Earth Day is take care of our planet, so take the family outside and spend an hour cleaning up your neighborhood or a local park. This provides a great opportunity to discuss litter issues and the effects of pollution on our environment with your kids. If you want help organizing a bigger group to do a litter cleanup, you can contact Keep Omaha Beautiful for supplies and support. You can also join the Earth Day Community Cleanup we'll be hosting in South Omaha on April 22nd at 10am -- check out our Facebook event for more details!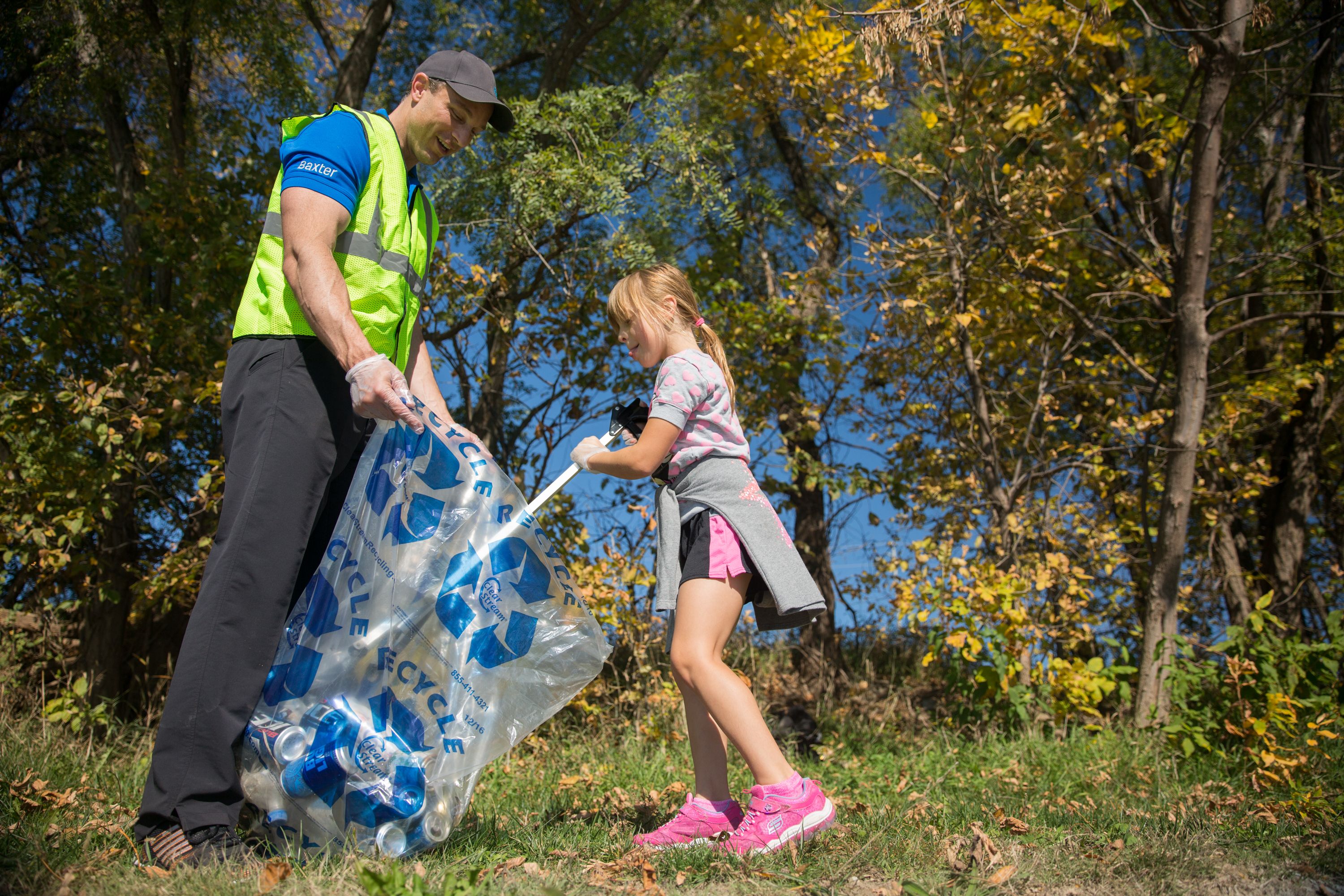 Decorate with an Upcycled Earth Garland
Decorating for holidays is always fun, and this easy-to-make garland is a great way to spread the Earth Day cheer to your home or office. An easy project for any age, reusing old newspaper opens the discussion about reusing materials for a new purpose, rather than buying something new. Simply paint the newspaper with blue and green colors, cut them out into shapes, and string them up across a window.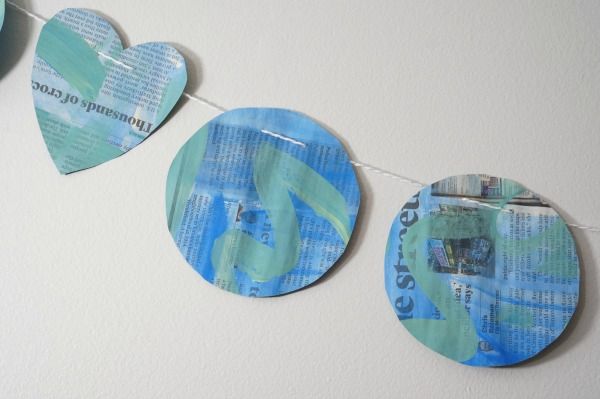 Create Reusable Bags from a T-Shirt
We can celebrate the earth by giving new life to a used material while reducing our waste at the same time. No-sew, upcycled t-shirt bags are an easy and practical way to re-purpose old t-shirts that you no longer wear, and the end result is a one-of-a-kind bag that you can take to the grocery store with you to cut down on paper and plastic bag usage. Detailed instructions can be found below.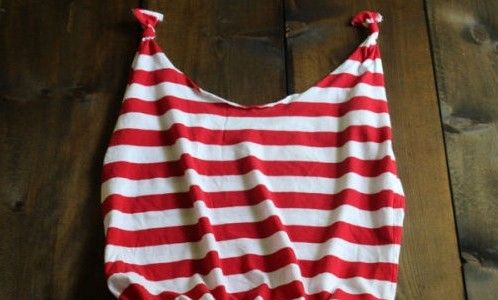 Explore Trees and Make Treasure Boxes
With Arbor Day also at the end of April, integrate trees into your Earth Day celebration! In my family we like to go on "adventures" in our neighborhood and the kids are "nature explorers." Exploring the neighborhood and playing with different types of seeds, bark, and other natural treasures exposes children to the concept of biodiversity. It helps them understand that in order to have a healthy planet, we need to have a variety of trees and plants. And most importantly, it instills a sense of caring for the planet in the children so they can begin to make more mindful choices in how they interact with the environment.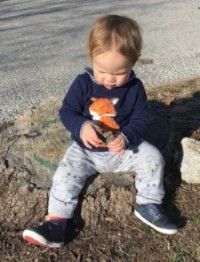 My son and I search for tree seeds, sticks, and leaves in our neighborhood. He's young, so simply searching for a variety of tree parts is a perfect way to for him to explore his world. We take the time to touch, feel, and smell each item we find; this sensory input allows him to explore his world. And, as is natural for a toddler, he is starting to sort the things he finds (with a little encouragement) -- acorns are round, honey locust pods are long, pinecones are prickly. Believe it or not, this is actually teaching him how scientific classification works.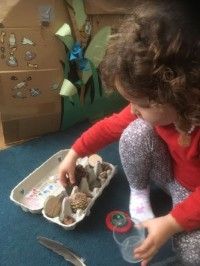 For older kids, you can add to this activity and have them make collections - decorated egg cartons make great treasure boxes. My elementary-aged nephew likes to make "museum displays" and catalog his finds. His museum displays are simple. He writes the location and species (if he can determine it) of the items he finds in his egg carton.  
You can also make an easy touch box with an empty tissue box. Put one seed in at a time and let the kids guess by touch what type of seed is in the box. Once you have a seed collection, the activity options are endless!
Raising a family with a sense of environmental stewardship starts young. We hope through these lessons, your family understands that being an environmental hero is fun! If you try one of these activities, share your experience on social media with the hashtag #KeepOmahaBeautiful so we can see your creations and explorations.