Volunteers
Volunteers are the lifeblood of our organization, carrying out our mission to foster environmental and community stewardship throughout Omaha each day. We work with more than 6,000 volunteers a year, ranging in ages, abilities, passions, backgrounds, and motivations.
If you'd like to join our movement of dedicated volunteers serving the community and environment around them, visit our Get Involved page.
---
Volunteer of the Month
Our Volunteer of the Month is Cindy Tefft! 
Cindy Tefft has been a long-time advocate for change in the community. In 2015, she saw a need for cleaning up litter around the 72nd & Dodge intersection, so she did something about it. Cindy picks up litter and empties the trash barrels at the major bus stops along this intersection throughout the week as part of the 72nd and Dodge Beautification Project.
Cindy is a great inspiration to all who want to be the change in their community. We are inspired by her passion and commitment to serving our city. Click here to read an article about Cindy's love for her community and the amazing effort she's put into keeping her neighborhood beautiful.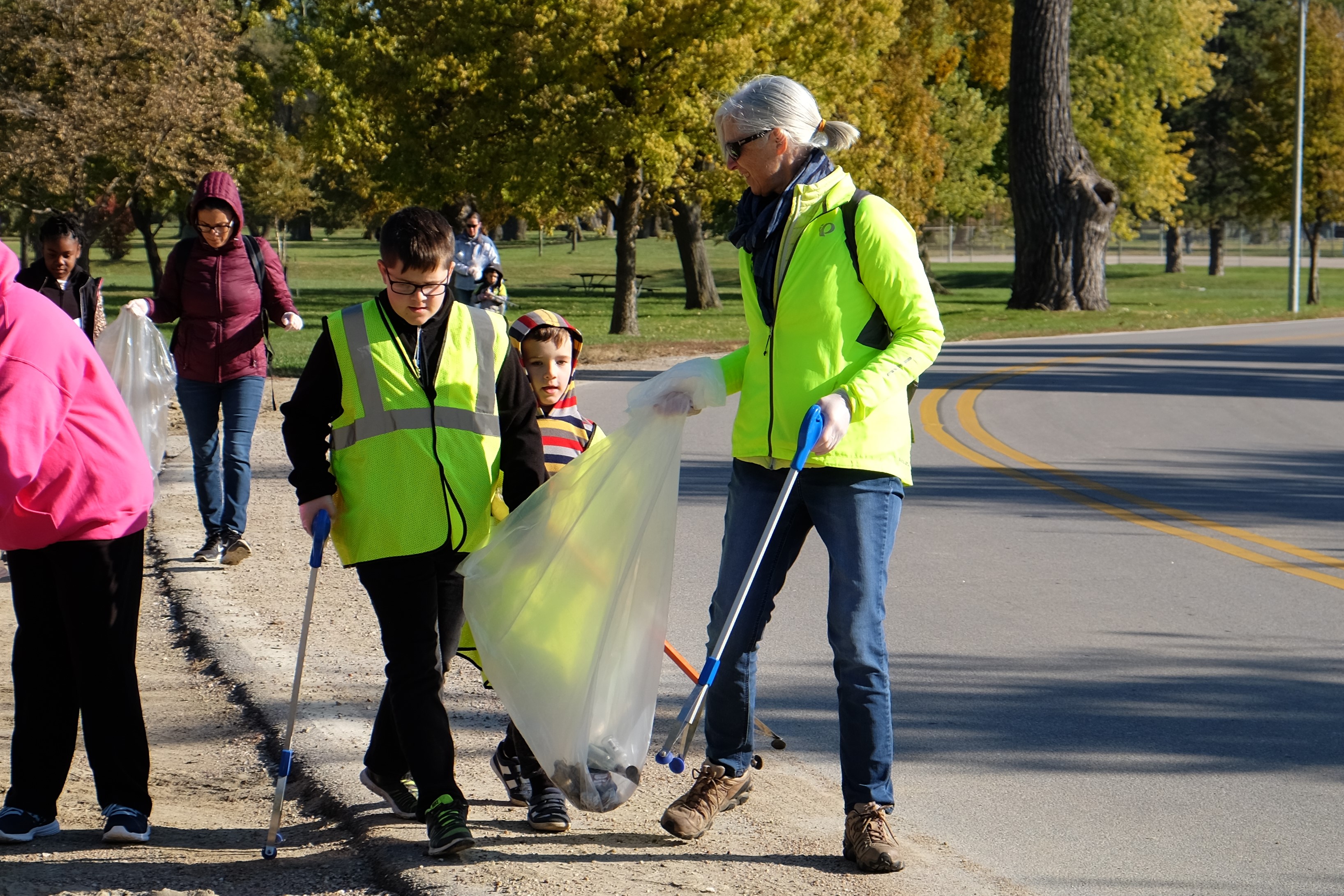 Volunteer Group of the Month
Our Volunteer Group of the Month is Curb Appeal Salon and Spa!
Curb Appeal Salon and Spa joined our Adopt-a-Spot program in April of this year and since that time has contributed 140 volunteer hours and collected over 55 bags of litter from the Omaha Old Market district. This group takes great pride in caring for their neighborhood and invites the community to share in this effort by hosting monthly cleanups. 
In addition to being stewards of the community, Curb Appeal prioritizes sustainability, partnering with Green Circle Salons to collect, recycle, and repurpose 95% of the waste their salon produces. Thanks to Curb Appeal for taking environmental and community stewardship to a whole new level. Click here to learn more about Curb Appeal's impact in the Old Market.