Learn how to safely dispose of firework litter and why it is harmful to our urban habitat and waterways.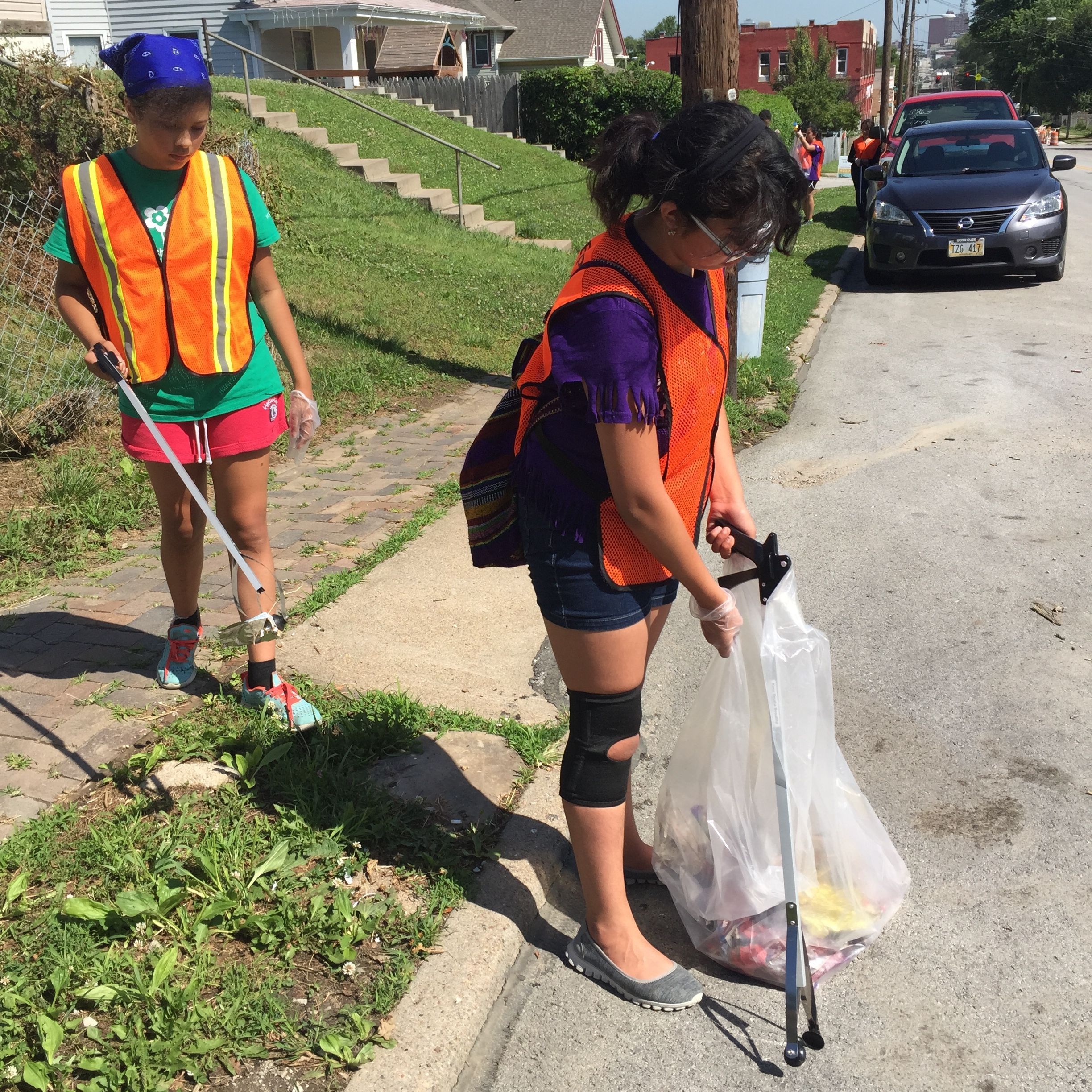 Fireworks contain a variety of toxic pollutants, including heavy metals, sulfur-coal compounds, and other poisonous materials. To ensure these pollutants do not end up in our local waterways and negatively impact living organisms and aquatic ecosystems, it is important to properly dispose of firework waste to prevent it from entering storm drains on the street.
This at-home activity is a partnership between the Omaha's Henry Doorly Zoo and Aquarium, Diventures, and Keep Omaha Beautiful. From Sunday, July 5th through Saturday, July 11th, collect firework litter in your own neighborhood and help reduce water pollution!

Gloves (garden gloves work well if you don't have disposable gloves)
Bucket of water
Plastic bag
Broom and dustpan

Visit the Omaha Zoo Action webpage. As you complete the activity below, log the litter you find on the Litter Data Sheet.
Take a walk around your neighborhood and clean up the litter left behind from fireworks. Follow the directions below to safely and properly dispose of fireworks waste or watch this video for step-by-step instructions.
All spent fireworks (as well as damaged, misfired, or unused fireworks) should be submerged in a bucket or large tub of water for at least 15 minutes or until they are completely saturated.
 
Seal the saturated fireworks in plastic wrap or a plastic bag.
 
Place the plastic bag into a trash can (ideally, a metal container).
 
Use a broom and dustpan to sweep up any remaining fireworks dust and small debris. Place the material into a plastic bag and discard the bag into a trash can.
 
If possible, keep the trash can containing fireworks waste outside and away from any potential fire hazards.
 
The water used to soak fireworks should be disposed of indoors down a toilet. Do NOT pour the water into a yard or down storm drains. Also, do NOT spray down your driveway/display area with a hose.
Use the hashtag #StarSpangledCleanup to share photos/videos of yourselves in action with Keep Omaha Beautiful!

Check out this website to learn about a study done to examine the effects of firework pollution at a one national park.
This article explains the chemistry of fireworks and how they pollute the air and water.

We would love to see where this lesson led you! Share your photos and videos with us by tagging #stewardshipschool and #keepomahabeautiful.