Omaha is switching to new trash and recycling carts after November 30, but what should you do with your old waste bins? There are lots of great ways you can upcycle and reuse these containers into useful items for your home!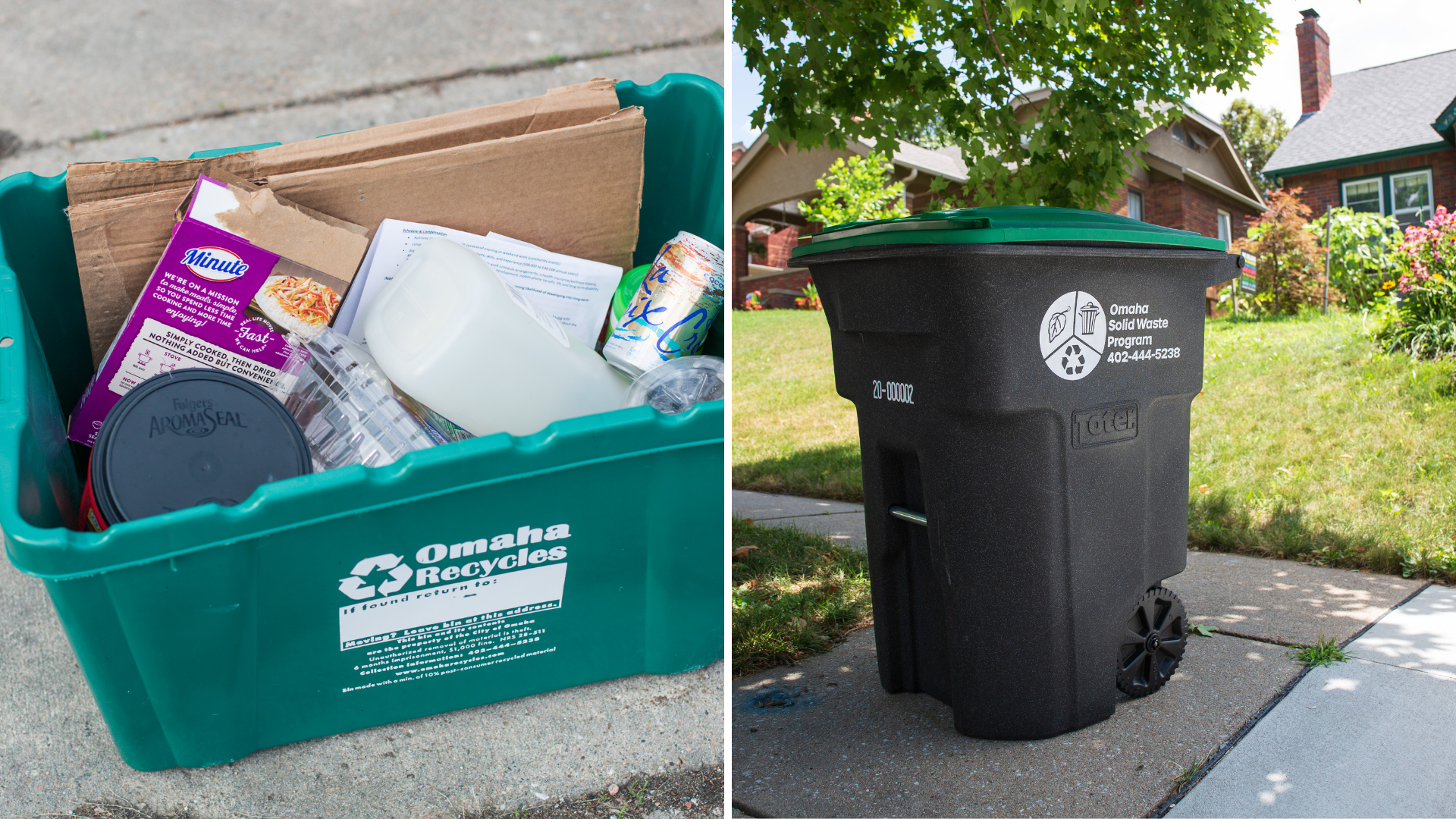 The EPA developed a waste management hierarchy to help articulate the best ways to deal with our waste. The hierarchy ranks different strategies from the most to the least environmentally preferred. The emphasis is on reducing waste before reusing, reusing before recycling, and recycling before landfilling, in that order.
There is an option to recycle your old recycling and trash containers, but according to the waste management hierarchy, a better and more sustainable option would be to repurpose them! We came up with a few ideas on how you can upcycle these containers into something new. If you have ideas of your own - we would love to hear about them!

Vegetable Planter
Your curbside green recycling bin may be the perfect size for planting carrots, potatoes, tomatoes, and more! Drill a few holes in the bottom to be sure you have good drainage, fill with soil, and plant away!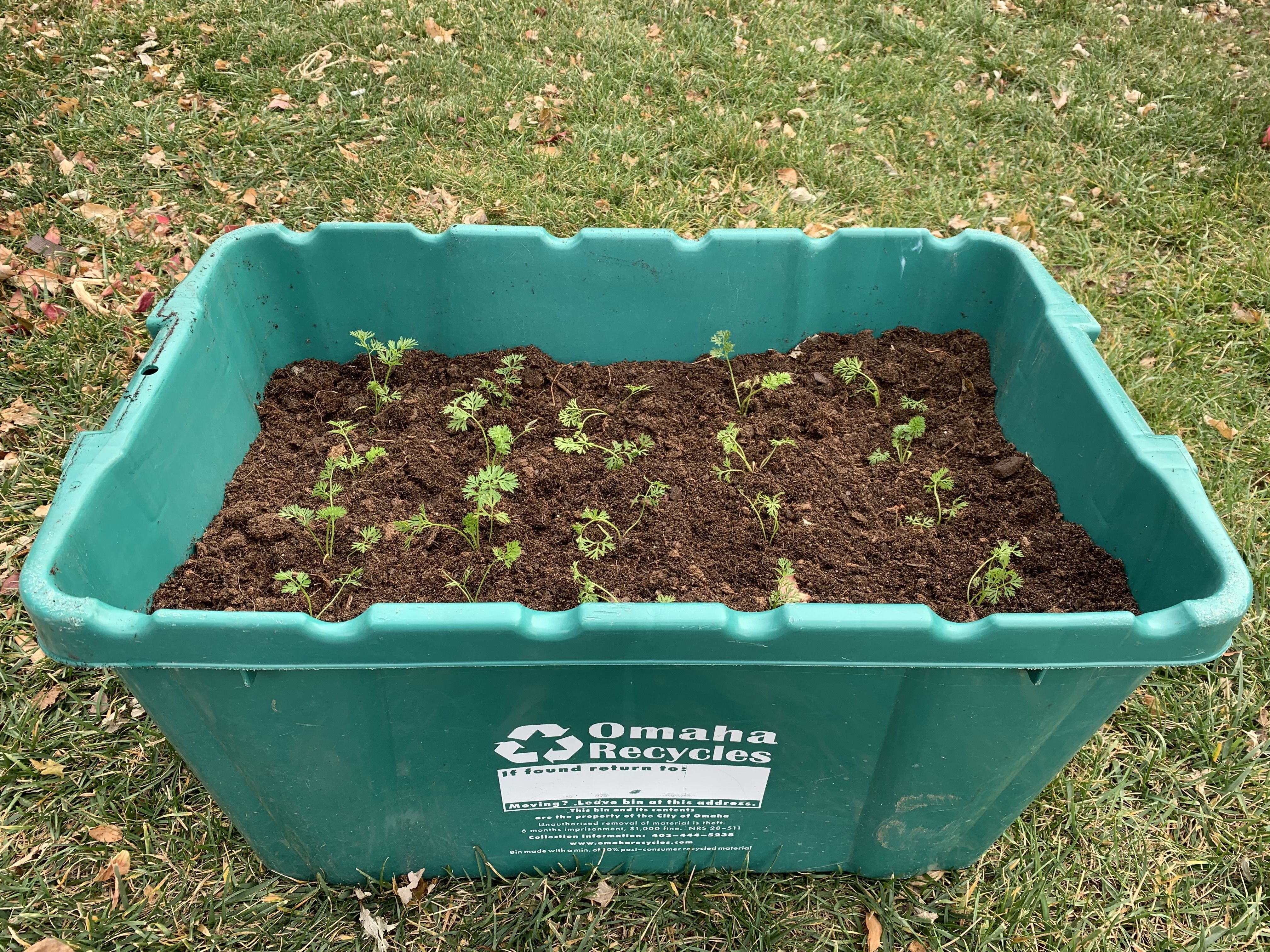 Outdoor Toy & Equipment Storage
Need a place to stash all the kid's toys? What about the garden accessories? Your curbside recycling bin is durable, designed for use outside, and might just be the perfect fit!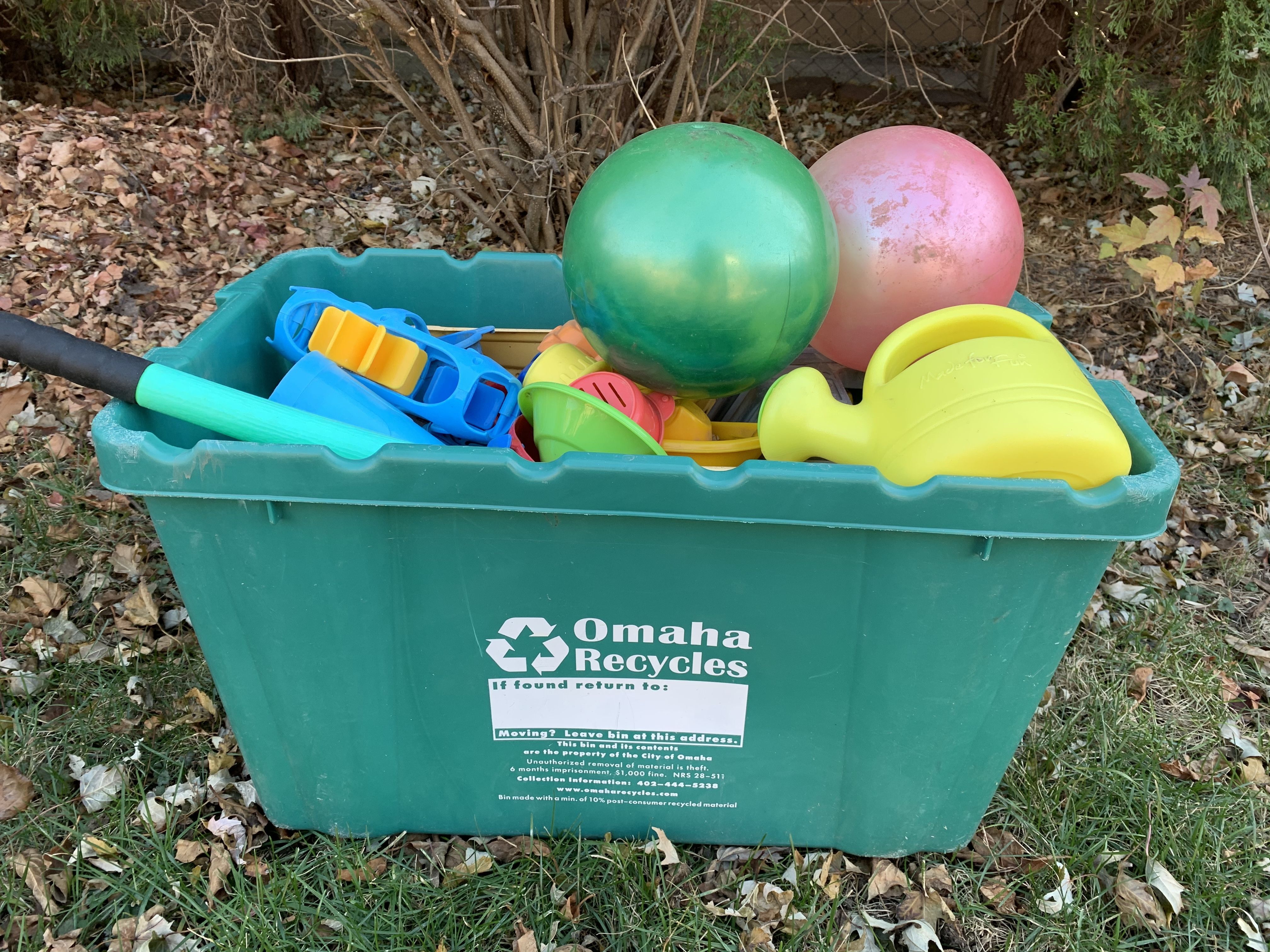 Glass Recycling Bin
Glass cannot be recycled in your curbside cart, but it can be collected separately and taken to one of Omaha's glass recycling drop-off locations! Use your old recycling bin as a receptacle to store your glass. When it's full, take it to any of the 8 drop-off locations around the city to be recycled!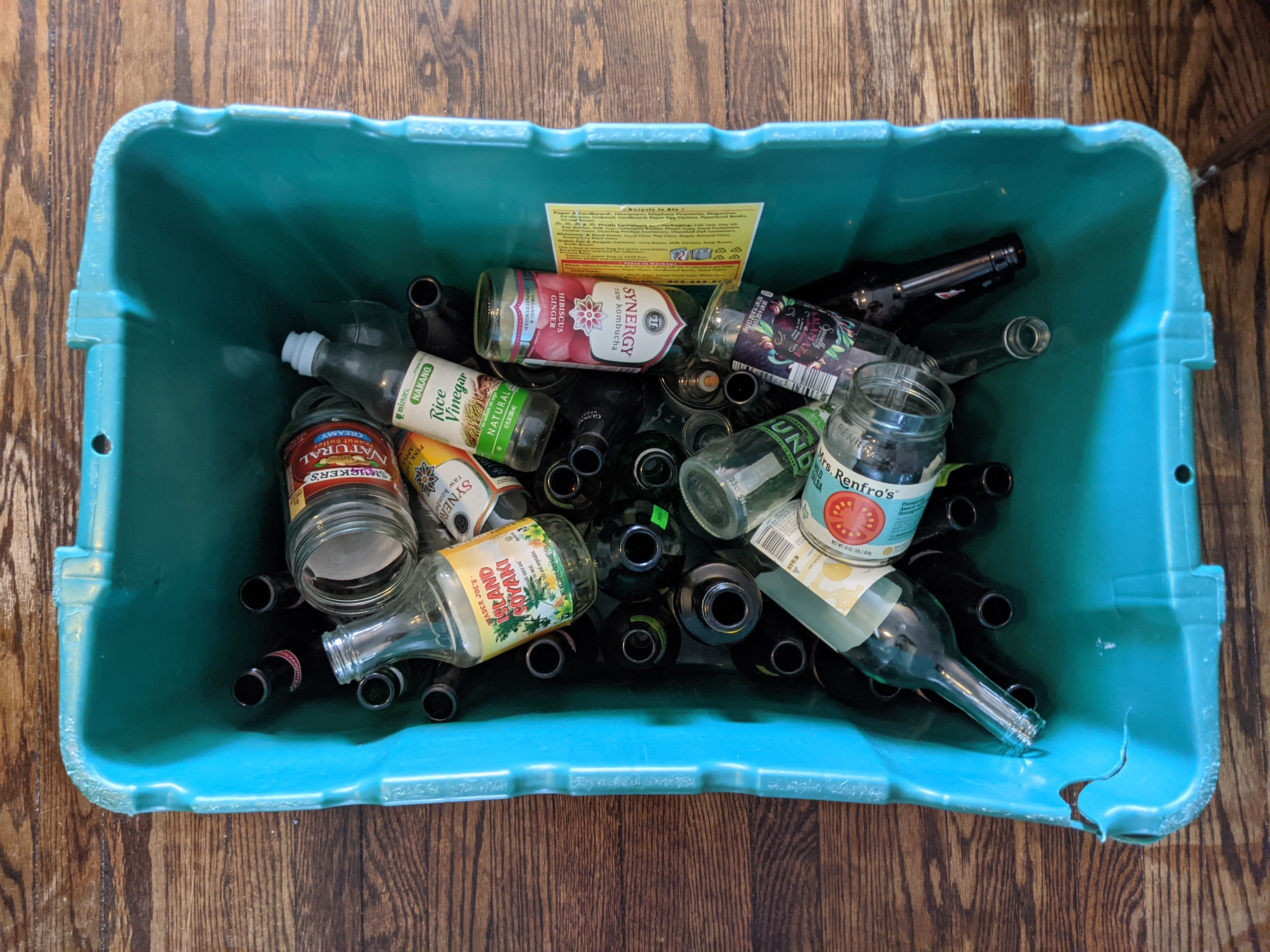 Compost Bin
It is estimated that about 22% of our waste is food waste and an additional 12% of our waste is yard waste! Composting is a great way to reduce the waste you send to a landfill. Use your old trash can to build a simple compost bin! Learn how to do it yourself by watching this video or with this step by step guide: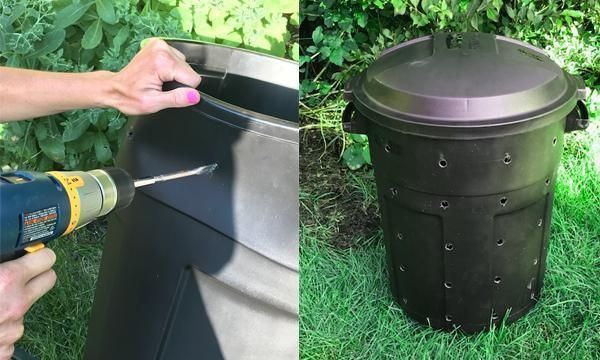 Rain Barrel
Rain barrels collect and store rainwater from rooftops to use later for watering trees, plants, and gardens. You can repurpose your trash can and turn it into a functional rain barrel by checking out this step-by-step guide. And as a bonus, you will help reduce stormwater runoff and protect our waterways!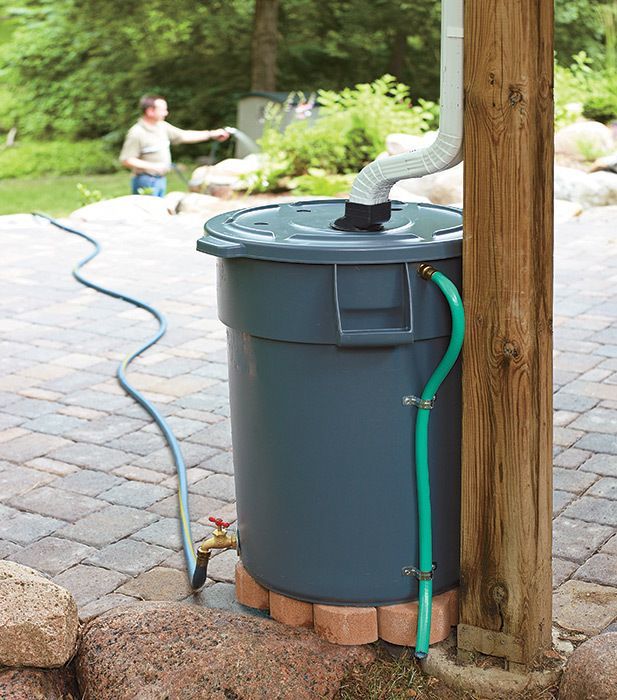 Tool Storage
Need a place to organize your rakes and shovels? Your old trash can might be the perfect solution to keeping all your tools organized.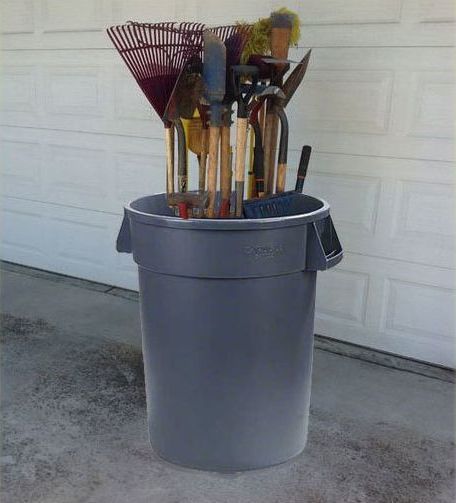 Have your bins seen better days?
If your old trash can or green recycling bin is no longer able to be reused, the City of Omaha is offering two options for recycling these containers:
Recycle your trash can + green recycling bin: Two collection sites will be open where residents can drop off their recycling bins and old trash cans, which will be sorted, and recycled to the extent possible.

FCC's Environmental Facility (5902 N 16th St). This site is open Monday - Saturday from 8 am - 5 pm.
UnderTheSink (4001 S 120th St). This site is open Tuesday - Saturday from 9 am - 5 pm.

Recycle your green recycling bin at the curb: Old recycling bins can be placed inside your new recycling cart as long as you can still close the lid. Please DO NOT place old trash cans in your new recycling cart.
If you DO NOT want to recycle your old trash can or green recycling bin, you can put them in your new trash cart as long as it fits with the lid closed. For more information, visit the City of Omaha's website, Wasteline.org. 


We would love to see your upcycled creations! Share your photos and videos with us by tagging #stewardshipschool and #keepomahabeautiful.