Earth Day Community Cleanup
Adams Park - 3230 John Creighton Blvd
April 20, 2019 | 1 pm - 3 pm
Join Keep Omaha Beautiful and Metropolitan Utilities District for a community litter cleanup in celebration of Earth Day!
We will be gathering outside of the Adams Park Community Center to kickoff our cleanup at 1:00pm.
There are parking spots all the way around the community center, and we encourage you to carpool with others if possible. 
We will have a couple of Keep Omaha Beautiful tables set up where you can check in, and will start off with a big group introduction to the day's event. After the intro, we will send you out around the park to pick up any and all litter we can find. If we have enough people and/or time, we will head into the community surrounding Adams Park as well. 
Keep Omaha Beautiful will be providing all of the supplies needed for the cleanup, including trash bags, recycling bags, gloves, litter collection tools and safety vests. We encourage you to wear closed-toed shoes and long pants/ long sleeves in case you are working around taller vegetation. We will be providing snacks and water, and we ask that you bring a reusable water bottle that you can fill as needed.
We have been so excited by all of the amazing people we have had registering for this event, and know that it is going to be such a fun, engaging day with our community. We are thrilled to have partners who are extending this into their own communities and weaving us all together. 
This public event is open to all ages and abilities. Keep Omaha Beautiful will provide all cleanup supplies. Registration is encouraged so we can plan accordingly.
Partners for this event are NOISE, The Union for Contemporary Art and Metro Omaha Tobacco Action Coalition (MOTAC).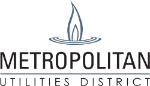 Thank you to our sponsor: Metropolitan Utilities District