Volunteers
Volunteers are the lifeblood of our organization, carrying out our mission to foster environmental and community stewardship throughout Omaha each day. We work with more than 6,000 volunteers a year, ranging in ages, abilities, passions, backgrounds, and motivations. If you'd like to join our movement of dedicated volunteers serving the community and environment around them, visit our Get Involved page.
---
Volunteer of the Month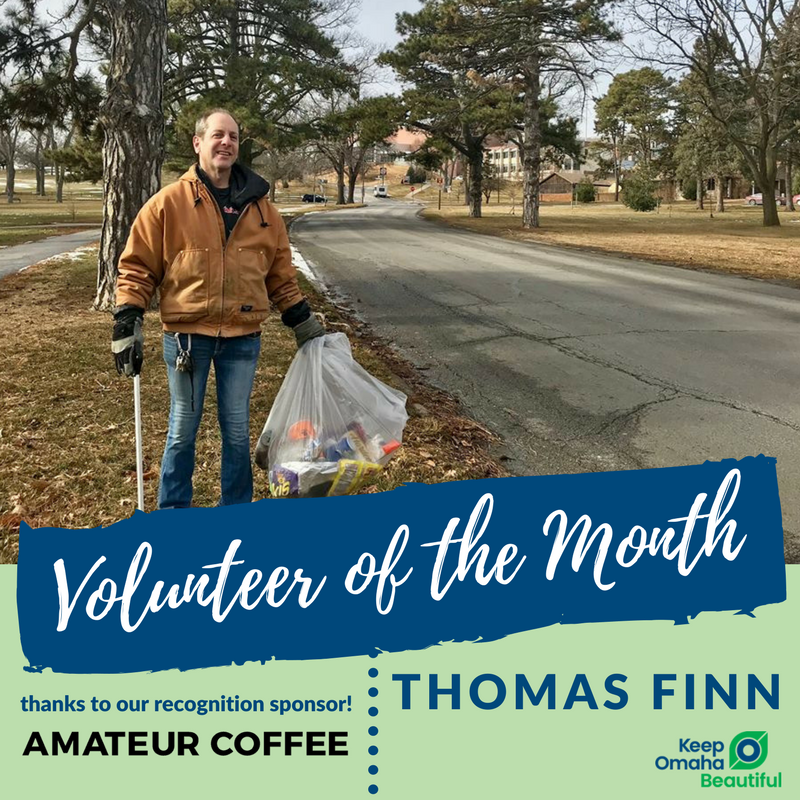 We're celebrating Thomas Finn as our volunteer of the month during February! Thomas has volunteered with Keep Omaha Beautiful for more than a year, remaining our most consistent volunteer. He does lawncare work professionally, so during his off season and down time, Thomas picks up litter to give back to his community. In the past year, Thomas has served more than 100 hours to make Omaha a more environmentally safe place for all of us. Thanks for all you do, Thomas! 
A big thank you to Amateur Coffee for sponsoring our Volunteer Recognition program!