OMAHA GIVES!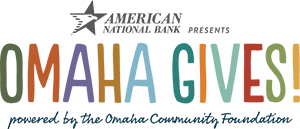 We are participating in the 2017 Omaha Gives! campaign, which takes place on May 24th. This one-day event led by the Omaha Community Foundation helps raise money for local nonprofits.
Please consider donating to Keep Omaha Beautiful by going to our Omaha Gives! event site.
Please note the following details:
You don't have to wait until May 24th to donate. You can make a "scheduled" donation right now by going to our Omaha Gives! page. The donation will process on May 24th.
You can donate as much as you would like ($10 minimum, $10,000 maximum).
If you are a new donor and have never participated in Omaha Gives! before, you will be asked to create a brief profile when you make your donation. It entails simply entering your name and email address, and creating a password. No other additional info is needed.
Only online donations are accepted via Omaha Gives! (sorry, no cash or checks).
Once you donate, you will immediately receive an email receipt noting your 100% tax-deductible donation.
If you have any questions about donating to Keep Omaha Beautiful via the Omaha Gives! campaign, please contact us at HelloKOB@cityofomaha.org or 402.444.7774.